The Wilton Donegal International Rally hosted their first official rally launch yesterday with new title sponsor Wilton Waste.
As the evening sun shone on Hegarty's Ford Garage in Letterkenny, the crowds flocked into the showroom to her details of this year's exciting Wilton Waste Donegal International Rally.
Surrounded by some finest cars Ireland, if not Europe we had historic M3s, WRC fiestas & all kinds of Msport Fords, Citroens, Subarus and the fans' favourites the legendary modified Mk2s.
Charlie Collins as usual took to the stage first to introduce the stars of the rally. First to speak and greeted by a standing ovation was new title sponsor Rodney Wilton, who himself is competing in brand new build Class 14 Ford Escort in this year's rally and is a man who is no stranger to fast Mk2s down through the years.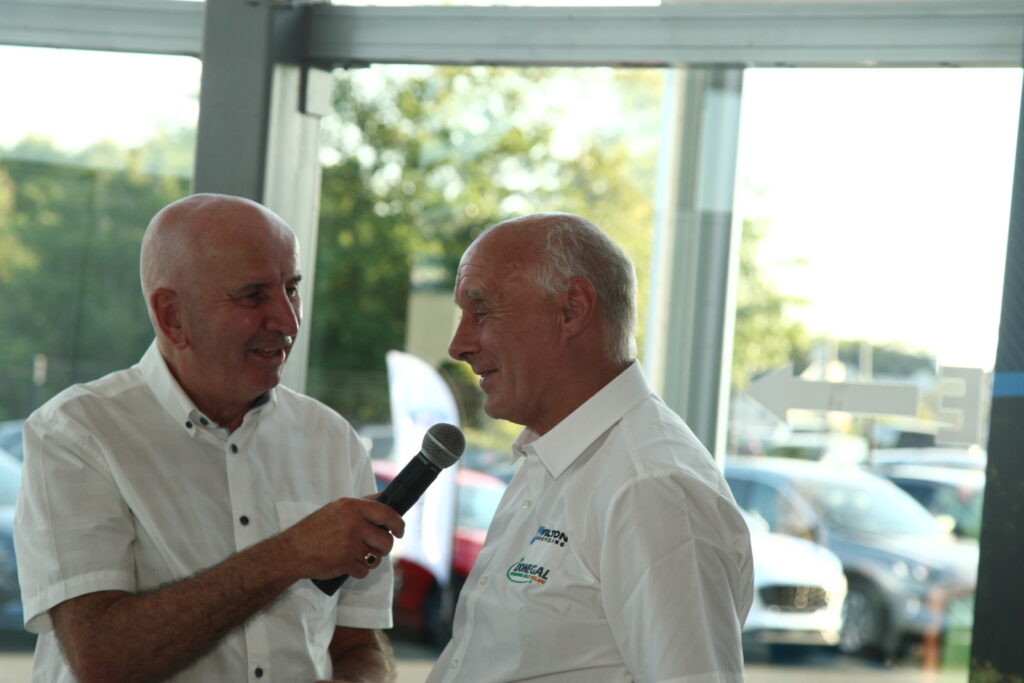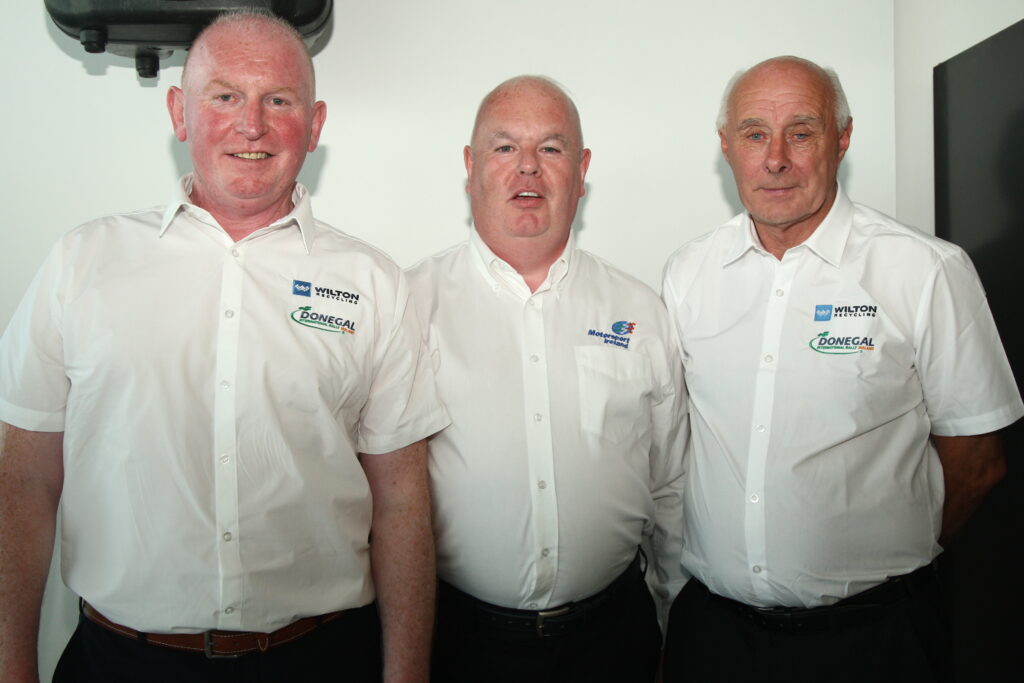 Chairman Brian Brogan welcomed everyone to this year's rally followed by this year's COC Eamon Mc Gee & both welcomed Wilton Waste as the new title sponsor of the Donegal International Rally for its 51st year. Garda Fergus Mc Gory spoke of the great relationship they have with Donegal Motor Club and look forward to another busy but safe rally weekend reminding everyone to keep the race in its place.
An army of future, previous and hopeful rally crews were interviewed over the evening providing great entertainment to a packed Hegarty's Ford with the crowds spilling onto into the forecourt to admire the fantastic display of cars on display arranged by Denis Ferry and club members, with crews delighted to let people get in and see them up close with even some test runs arranged for some fans and marshals.
Joining a very historic milestone was Kilmacrenan's Ivan Stewart and Milford's Daniel Conaghan who this year joined a very exclusive club with Robbie Peoples of starting 30 Donegal International Rallies.
In the hotly contested ITRC front runners Callum Devine and Garry Jennings were interviewed along with previous winners Dungloe's Vincent Bonner and Letterkenny's James Cullen.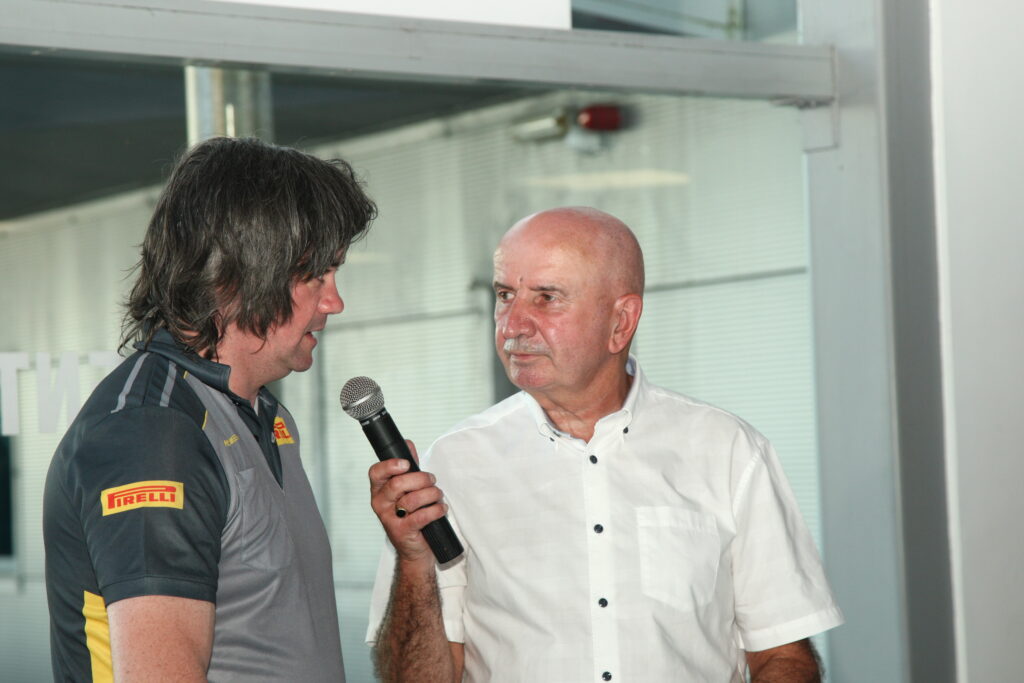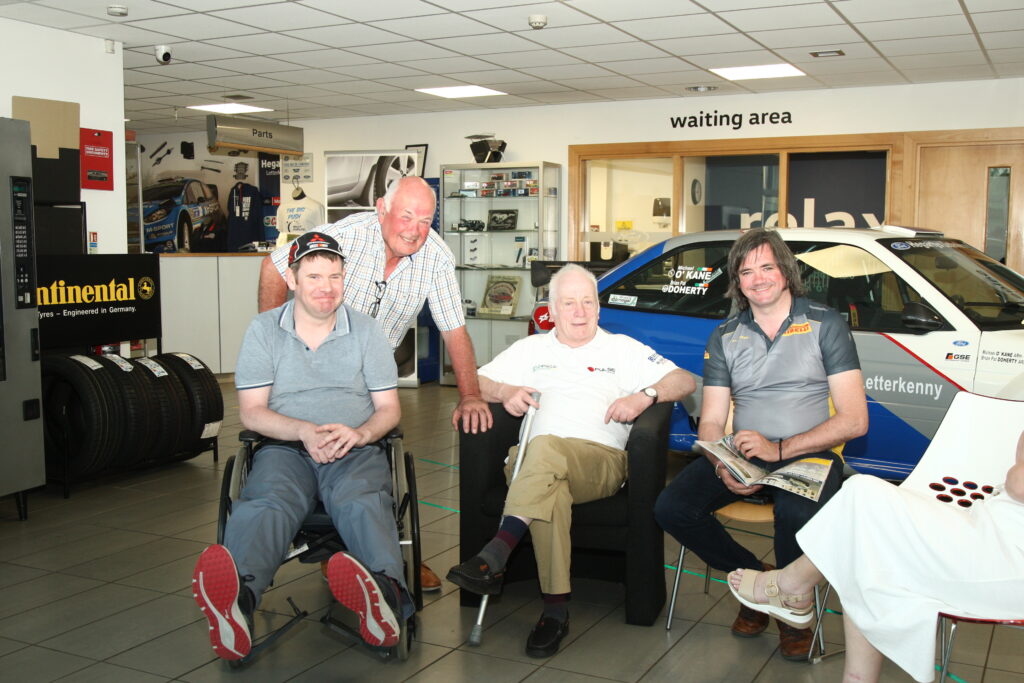 The other big news from the top crews was from Dave Moynihan announcing that him and multiple BRC Champion winner Matt Edwards will compete in this year's Donegal International Rally in a Melvyn Evans Motorsport prepared Polo.
Organisers have issued "A very big thanks to Hegarty's Ford who were once again brilliant hosts and for everyone for coming & supporting this year's rally."