Advertisement
Father's Day is just around the corner, and it's important to let your dad know just how much he means to you. Whether your father is a tech enthusiast, a fitness lover, or a green fingered gardener, finding the right gift can be a wonderful way to express your love and gratitude. 
But if you're like us, and struggle to find that perfect gift, we've made it easier for you this year.  Here's a list of 12 fantastic Irish online stores with gift ideas for your Dad this Father's Day:
Avoca – From stylish socks, to practical handy tools, to gadgets he never knew he needed in his life, have a look at Avoca's online store, where you'll find a unique gift for every dad.
The Night Sky – We know Dads are really just big softies at heart, so why not give something extra sentimental and capture the moment he became a dad with a map of the stars? The custom star map can be presented on a high-quality print in a variety of formats, such as foil or canvas, or on a jewellery piece, such as a pendant or bracelet. Make this Father's Day truly special and beautifully unique with one of the most personal gifts, he will treasure forever.
McCauleys – Has your dad been wearing the same fragrance for years? Or does washing his face mean splashing some water on his face and putting on any old moisturiser? Pick him out a new scent and help him learn to appreciate a good skincare routine with McCauleys excellent range of gifts for fathers, which includes fragrances, skincare, grooming products, and more.
Shaws Department Store – Shaws have a wide array of fantastic gift ideas for dad. From designer aftershaves and crystal glasses to stylish polo shirts and trendy shoes, there are ample amounts of present options to explore this Fathers Day.
McElhinneys – If your dad has held onto that grubby wallet or that watch with a scratched face for way too long, look no further than McElhinneys selection of Fathers day gifts. From a new watch or wallet to a unique fragrance or a fresh pair of sunglasses, a gift from here is guaranteed to bring a smile to your father's face.
Arnotts – For the Dads who need a little nudge in the style department, you can find everything he needs from stylish shirts and sweatshirts to the latest gadgets at Arnotts. Explore the endless stockpile of potential presents for your dad.
Brown Thomas – For the Dads who always treat you, but never treat themselves, why not consider buying him some personalised Champagne, designer sunglasses, an aftershave or a Polo shirt from Brown Thomas. With much more to offer than this, you're guaranteed to find the perfect gift for the dad who deserves a little bit of luxury in their lives.
Joyces – Whether your dad is a tech-guru or sits on the more technically challenged side of life, Joyces Expert has an amazing selection of easy to use gadgets and accessories. But if you're looking to make his day this Father's Day, why not let him wake up to the sun shining, birds chirping, and the smell of freshly brewed coffee from a brand new coffee maker?
Midleton Distillery Collection – If your father enjoys a whiskey on a special occasion with friends or at the end of a long day, why not take advantage of the exceptional Father's Day presents range from the Midleton Distillery Collection. Celebrate by pouring a glass with him. From limited edition bottles to premium tasting events, and more, there is something for every whiskey lover and enthusiast.
Aura Leisure – No matter what fitness level he is at, be it beginner or avid gym-goer, give your dad the gift of health this Father's Day by upgrading his fitness journey with an Aura Leisure Gift Voucher. It could be just what he needs to either jump back into gear or push his fitness journey even further. Vouchers can be used for membership packages, swimwear and other retail items. Contact Aura Leisure to order your voucher.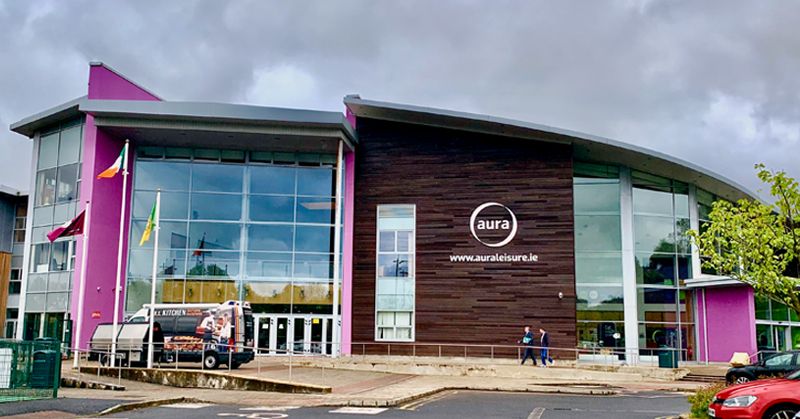 Wolfgang Reforest – If you're looking for something that will mean something to him, and to the planet, why not give the gift of a tree? For every €20 spent, Wolfgang Reforest will plant a native Irish broadleaf tree in Wicklow and maintain it for life. It's a thoughtful gift that will benefit his kids, grandkids and all generations to come. It's also a saviour of a gift idea for those last-minute shoppers as the certificate is delivered directly to your email inbox.
Woodies – Whether your dad loves sprucing up the garden, furnishing your outdoor living space or tackling DIY jobs around the house, Woodies has Father's Day Gift ideas for every DIY enthusiast, green-fingered gardener, and kitchen gadget geek. Place your order online and it should arrive within 2-5 days, or for a faster experience, you can opt for 'click and collect' from your local Woodies store.
Father's Day is fast approaching, order quickly, and to avoid any late gifting disappointment, always double-check the delivery times! 
We hope this comprehensive list has made finding the perfect gift for your dad this Father's Day just a little bit easier. So, get shopping, don't forget the card, and make sure you tell your dad just how much you love and appreciate him on his special day!
Tags: