Gweedore priest Fr Brian Ó'Fearraigh will be praying for a good hair day tomorrow as he braves a head shave for a special cause.
Fr Brian's famous curly hair will be chopped off this Friday as part of a series of fundraisers for Oisin Campbell from Derrybeg.
Oisin, aged 8, is in need of specialised medical equipment as he and his family move into a new home.
To fund an adapted bedroom for Oisin, Fr Brian has teamed up with a family friend of the Campbells, Maighreád Gallagher, for a head shave in Teach Coll at 8.30pm and at Seán Óg's at 10pm.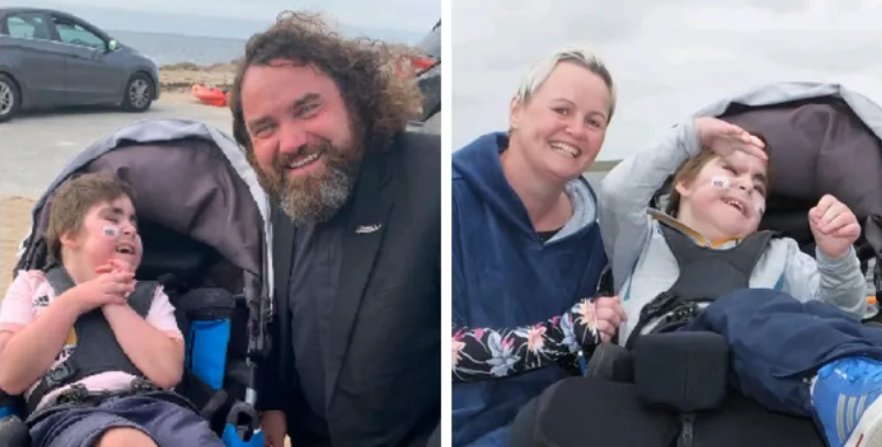 The 'pub crawl' will be aided by the Bunbeg Coast Guard while local man Pól Ó Gallachoir will act as Fear an Tigh on the night.
On the same day, Hughie Phaidí Dubh Ó Gallachoir is embarking on a 24 hour non-stop cycle challenge outside Sean Ógs Derrybeg from 3pm Friday until 3pm on Saturday. Everyone is invited to stop by and cheer him on.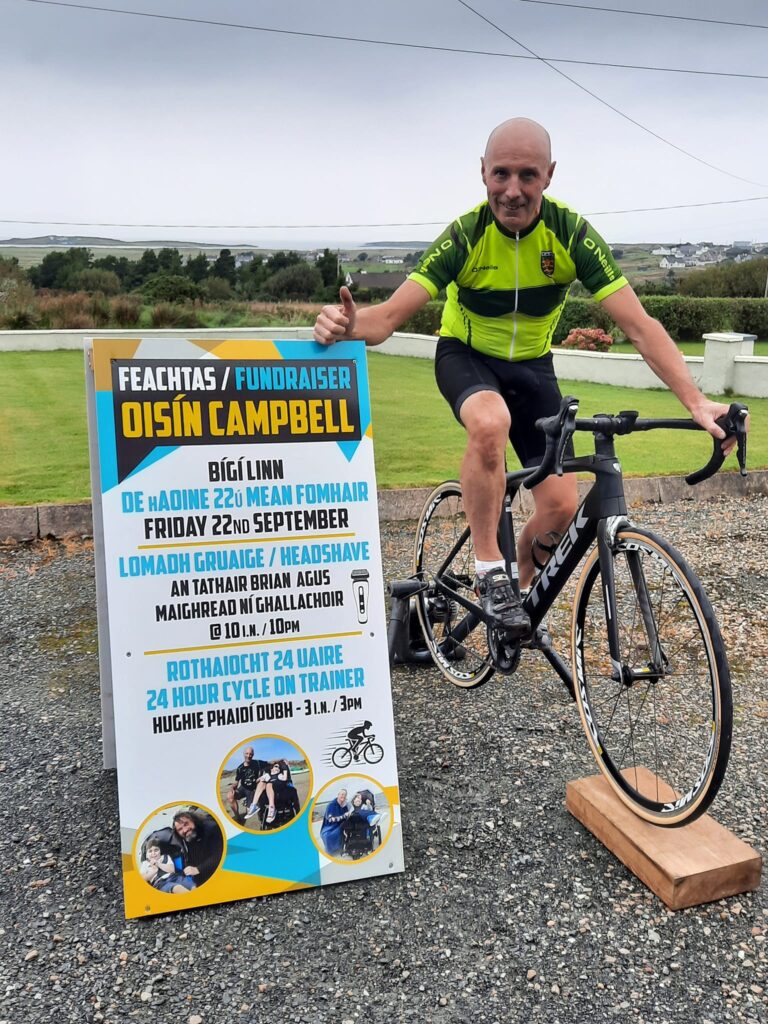 The huge community fundraiser already made waves at the start of September when local Swim group Na Selkies, which Oisín's mum Fionnuala is a member of, undertook a Snorkle/ Swim from Inis Meain.
Taking to social media ahead of the shave, Fr Brian said: "I'm always inspired by COURAGEOUS and BRAVE young children like Oisín, who battle illness and adversity with grace.
"Let's show our love and support for one of the happiest, truly inspirational and gallant children, who is always wearing a beautiful giant smile on his face."
Oisin, the son of Cathal and Fionnuala Campbell, was born with a rare chromosomal abnormality. He is under palliative care requires nursing support 24 hours a day and is oxygen dependent.
Yet, he is one of the happiest children around. He is always so content and smiling. His bravery was recognised by gardaí in 2021 when they made him a Little Blue Hero, and an Honorary member of the Bunbeg force.
This is an exciting time for the Campbell Family as they are ready to move into their new home, however it is also an expensive time as there will be significant costs involved with installing a fit for purpose bedroom with all the specialised medical equipment that Oisin requires.
If you would like to support, please visit: https://gofund.me/b0b86ce3