An art exhibition filled with strength and light was launched this week by clients of the Donegal Sexual Abuse & Rape Crisis Centre.
The centre's second annual exhibition opened at the Regional Culture Centre in Letterkenny on Culture Night 2023.
The mixed-media exhibition, which runs for a week, is themed on hope in a journey towards healing.
It is hoped that every viewer can take hope from what they see and read on the walls, from a delicate iris flower to powerful horses, and from heartwrenching poetry to a vibrant group collage.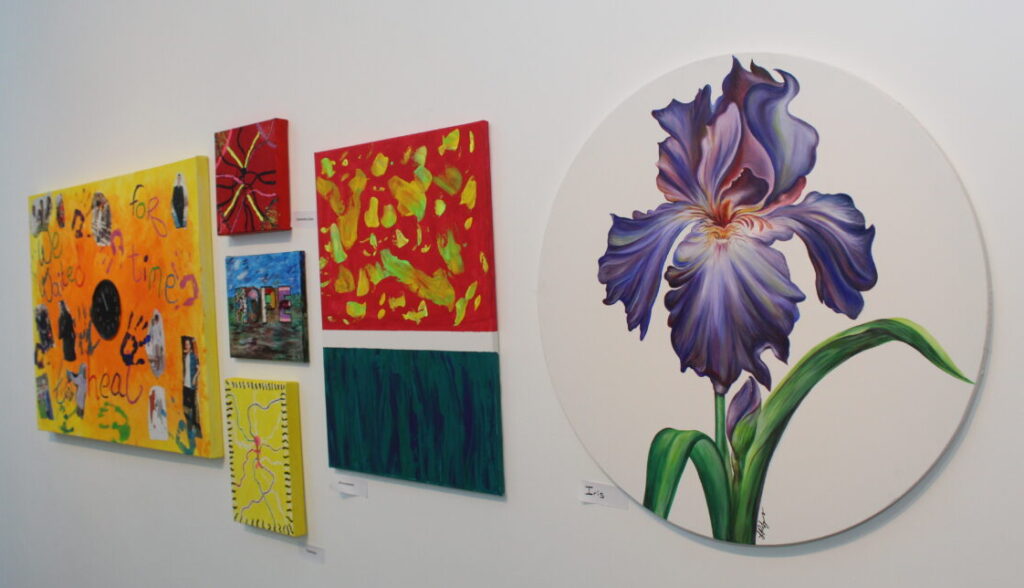 Survivors of sexual violence were inspired to communicate hope through paint, words, drawings and photography. The artists are people who use the service, the youngest being 15 years old, as well as their supporters, parents and children.
Michael O'Toole, Arts Therapist at the Donegal Rape Crisis Centre, said: "It's important that people see their art in this space because, before, they might not have felt seen. Now they are in a great space with bright walls to occupy, to be seen, heard and appreciated."
Art therapy is one of the alternative services provided by the Donegal Rape Crisis Centre. Outside of counselling, clients are invited to find self-expression through art, dance movement, or other creative outlets.
"We work with trauma every day but we also work with hope every day," Michael said.
"Finding a new language while going through trauma is really inspiring and we are only privileged to be part of it. We are privileged to be part of our clients' journeys and hear their stories of hope."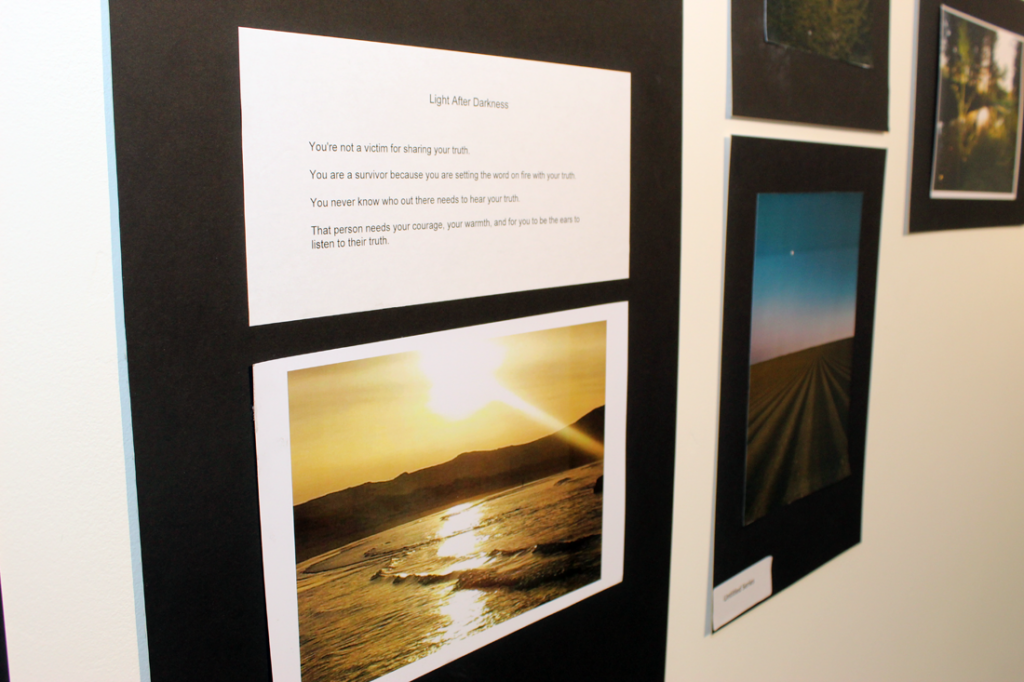 Marina Porter, Manager of the Donegal Rape Crisis Centre, said: "I would encourage people to have a look at the exhibition. When people think of sexual violence they think of darkness and negativity. This is challenging that. You are talking about skilled people with families, with hopes, dreams and identities.
"It is humbling for us to see clients bringing their loved ones to see their work."
The featured artwork is available to purchase, with bids being accepted via the Donegal Rape Crisis centre or through the RCC. Established artist Brian Farrell has donated one special painting to boost the fundraiser. There are no set prices, allowing buyers to share their appreciation of the value of the work.
All money raised will go back into the Donegal Rape Crisis Centre's free and confidential support services. One project to be funded by the exhibition is the creative conservations group, where people of a shared experience take part in joint activities.
"It comes back to the core of what we are doing here, which is that what people say matters. They have a voice," said Micheal.
Marina adds: "They are not defined by what somebody decided to do to them. People still have their hopes, their dreams and futures. They are entitled to that. The art is proof that there is so much more to someone than a horrific act."
Journeys to healing, continued runs until September 30th in the Regional Cultural Centre Letterkenny.
Visit www.donegalrapecrisis.ie to find out more about local services.
To contact Donegal Rape Crisis Centre in confidence:
Freephone: 1800 44 88 44
Telephone: 074-9128211
Fax: 074-9120642
Email: info@donegalrapecrisis.ie