Are you a parent living in or around the Creeslough/Dunfanaghy area?
Then you might be interested in a very special morning that has been organised to pamper you.
On Thursday September 28th from 10am until 12.30pm, the Dunfanaghy Family Resource Centre, along with local Tusla, HSE, Creeslough Community Links and The Donegal Parent and Family Support Service, will be joined by a host of community and voluntary support services as well as wellbeing therapists for a morning of Pampering & Information sharing.
Dr Caroline Burrow will also be coming along to deliver a presentation on the 7 Cs of resilience.
Refreshments and treats will be available throughout the morning.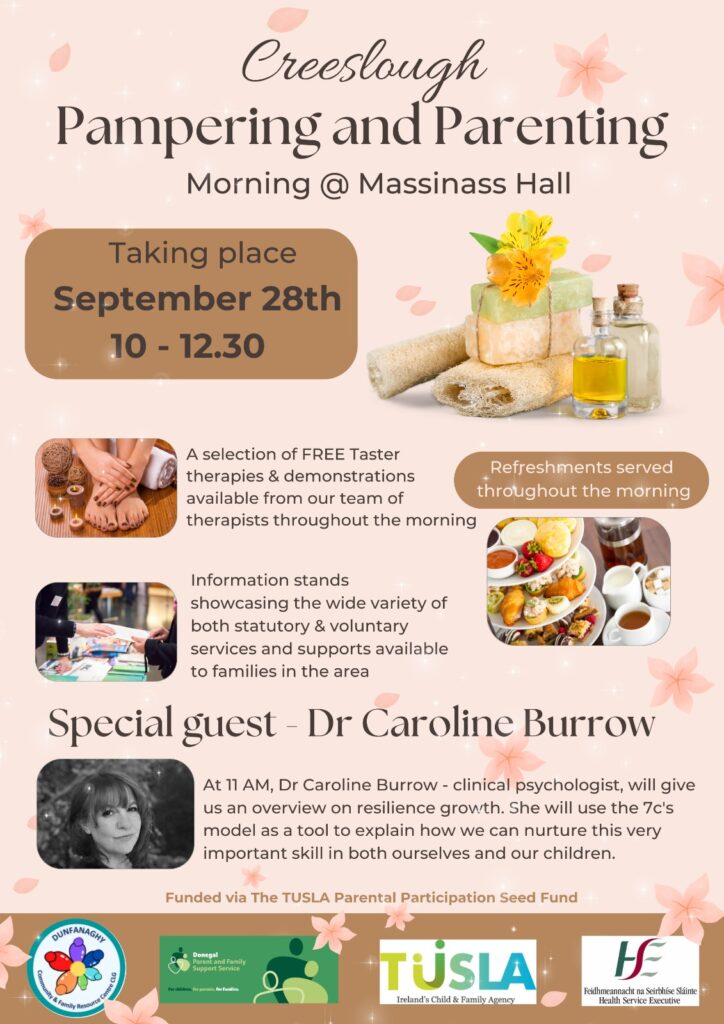 This will be a great opportunity for you to:
– Catch up with other parents in your local community
– Connect with service providers that are available to support you and your family
– Partake in some well-deserved Self Care following the long summer holidays
– Develop an understanding of what Resilience growth is and how we as parents can support its growth in both ourselves and our children.
Put the date in your diary so you don't miss out and be sure to let your neighbours know.