A group of Donegal climbers have had the honour of meeting one of the expedition team who first helped a team to summit the world's highest mountain, Everest.
The meeting was arranged by Letterkenny mountaineer Jason Black who has taken a team to the area in recent days.
The climbers were left speechless after meeting and having dinner with Kanchha Sherpa, the last surviving member of the expedition that saw Edmund Hillary and Tenzing Norgay Sherpa become the first humans to summit the world's highest mountain in 1953.
Aged 91, Kanchha shared his memories of the amazing expedition.
He told how then aged just 20, himself and Tenzing Norgay and Hillary found aw way through the Kumbu ice fall and used trees as bridges to cross three crevasses.
Without oxygen he was part of a 20 member Sherpa team that established camp 1, 2, 3 and 4 to allow Tenzing and Hillary push for a first Everest summit.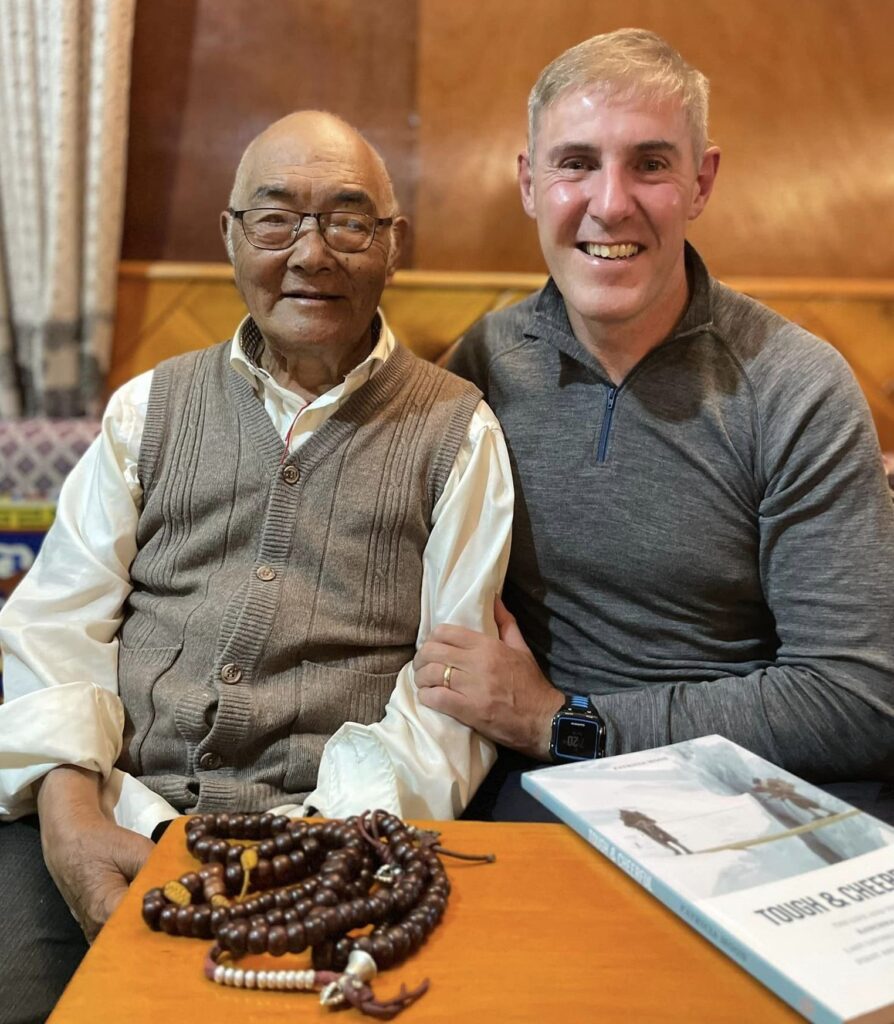 Only two permits were issued and they all were gutted not to be allowed also summit on that same day in 1953.
The first team gathered in Kathmandu, then walked for days to the base camp, carrying tents, food and other equipment.
Jason Black said it was an honour for himself and the team to meet Kanchha.
"It was so humbling to meet the last survivor and know that our ethical expedition route choice is following the true original path first done by these giants of the Himalaya," he said.
Kanchha also said that the most important change has been the education of Sherpa children.
"They now have the option to study and as a result of that they can be whatever they want—like a doctor or an engineer or even a scientist like my grandson," he said.
"I would never have imagined such a thing being possible during my days. That is a benefit of the growing tourism and mountaineering."
Kanchha now leads a foundation in his name, to support families who cannot afford to send their children to school.
Mountaineer Black added "This is a day the team will never forget and a day personally as a mountaineer and Everest Summiteer that I'll cherish forever."