Job Vacancy: Housing Scheme Cleaner Kilmacrennan, Co. Donegal 
4 hours per week (Tuesday & Thursday 11am to 1pm)
Oaklee Housing is an Approved Housing Body (AHB) established in 2000. Our aim is to deliver high quality modern homes for older people, families, mature single people and people with complex needs. A vacancy has arisen for a Cleaner to join the Oaklee Housing team in Kilmacrennan, Co. Donegal. 
Key Responsibilities include: 
Cleaning and dusting of areas including but not limited to glazed surfaces, walls, furniture, equipment, windows, mirrors and glass surfaces. 

Ensure cleaning equipment is maintained as appropriate. 

To clean the office area weekly. 

To keep refuse areas clean and tidy and remove refuse bags or containers to the bin store as required. 

Preparation of communal spaces for special occasions and cleaning as necessary during and after occasions. 

Ensuring all cleaning equipment and containers of cleaning agents are correctly labelled and are used safely in compliance with the manufacturer's written instructions and all chemicals are stored safely when not in use. 

Compliance with Health and Safety practices in the scheme. 
Requirements: 
A minimum of one year previous cleaning experience.

Ability to complete tasks on time with minimal supervision.

Ability to use a variety of cleaning products and equipment.

Excellent level of English with strong communication and interpersonal skills.

Ability to work cohesively as part of a team.

Experience and understanding of relevant Health and Safety issues.
An application form and full details of responsibilities can be found at the link below: https://my.hrduo.com/candidate-jobs/Oaklee_Housing/8165530613
Applications can also be submitted using the following link/ above QR Code: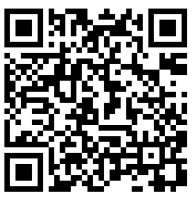 Tags: