Public Image in Ballybofey are a well-established hair salon on the main street since 1994. 
For more than 20 years Martin and his ever growing team have been setting trends, breaking boundaries and creating masterpieces, but most of all, they have touched the lives of many.
When you walk through the doors of Public Image you're greeted with a smile, a stylist who truly wants to make you feel good about yourself and cares about your needs.
Through continued intense training the stylists in Public Image advance rapidly in each area of hairdressing and some choose to specialise in their favourite part of the job so you will find many colour technicians and cutting experts each with their own unique qualities and personalities.
Let's introduce you to the team:
Martin – with a career in hairdressing spanning over 30 years Martin has cut his way to many hairdressing awards, travelled across the world and has become a household name throughout Donegal and bordering counties. Martin built his business along with his wife Linda and have worked endlessly to make it the success it is today.
​
Linda – jet setting from a young age, Linda has had an exciting career in hairdressing long before joining Public Image. From training in London with world famous hair salons to beautiful Spanish Islands Linda has coloured hair around the world with clients in all corners of the globe.
Avril – Avril has been with public image for over 13 years and has become one of the most respected stylists in the county with many awards and certificates Avril has almost a full client list and you will often find her booked up weeks in advance.
June – June has been with Public Image from the day our doors opened. She is a creative and extremely talented stylist who enjoying every course and is constantly on trend. Our junior stylists have loved learning a lot from June and will often turn to her for advice and inspiration.
Shauna – Shauna has been hairdressing over 6 years and is with the salon over 3 years now. Shauna fast tracked her way to a senior stylist position through hard work and training and excels in every aspect of hairdressing. Shauna's passion is cutting and is taking major cutting courses in the Dublin based academies to advance her skills all the time.
Majella – Majella is our resident fashion queen here at the salon who is often found sporting the most daring trends which we love as she is not afraid to stand out. Majella is currently in college training to be an educator in hairdressing and is also one of our leading make up artists Majella is renowned for her make up skills in our salon and has created some beautiful and funky looks which can be seen on our Facebook page www.facebook.com/publicimagehair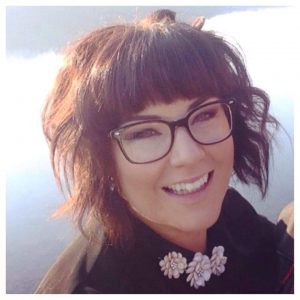 Denise – Hailing from County Roscommon, Denise has travelled the world on cruise ships and lived and worked in some amazing salons throughout Canada and Australia. She has build a name for herself in Public Image as a stylist and a Make Up artist which is her passion. Denise has completed make up courses with academies in London, Dublin and many more and is always on trend with the styles of the moment. With her certificate in beauty Denise finds this an advantage as working with your skin she knows what it needs to look and feel flawless.
Alison – Coming to us all the way from County Mayo, Alison has worked with Denise on the cruise ships and also throughout Ireland with a nationally recognised hair salon. Alison is very creative in her work and has become very popular in the salon for her boho blow-dry! She loves taking on dramatic changes and make overs as she love a challenge and we love her passion and creativity in the salon.
Kristina – Our international stylist, Kristina is the newest member of the team and is originally from Croatia, and has worked in salons throughout Europe. Kristina spent time as an educator for a world renowned internationally recognised salon brand and has now decided to bring her wealth of knowledge, expertise and creativity to us here in Public Image and we are so excited to have her here!
Michelle
Michelle – Michelle is a senior stylist with  us here for over ten years and has continued to advance through the years to one of our top colouring experts and has been training our new stylists and juniors for many years in all areas of hairdressing all our juniors look up to michelle and value her teachings. Michelle is currently off on maternity leave as she welcomed her beautiful son Michael into the world in February.
Now you have met the family, why not come on over and see our work for yourself. Check us out on Facebook, email us or call us to book your appointment today. With a combined 100 years of hairdressing experience let us take care of your Public Image.
You can contact us on email publicimagehair@gmail.com
Check out our www.facebook.com/publicimagehair or call us 074 9132056