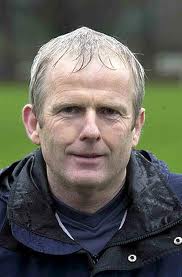 A Donegal man and his two sons are in police custody following a gruesome murder in England two weeks ago.
Robert Derek Johnston, 56, who is originally from Donegal Town, and his sons Ben, 26, and Tom, 24, are accused of killing Shaleem Amar in Sunningdale, near Ascot, Berkshire.
Shaleem Amar, a 33-year-old father of three, was found dying in the back of a van having suffered serious injuries.
Mr Amar, who subsequently died, was only dsicovered when armed officers pulled the van over on the A30 almost two weeks ago.
Within days the four men including the Johnstons from Pimipisford near Cambridge and another man, Shaun Matthews, of Whittlesford, Cambridgeshire, 54, were charged with murder.
They accused men are now in custody awaiting trial at Reading Crown Court on March 1st.
A post-mortem examination showed Mr Amar, who had moved to Sunningdale with his family just two months ago, died from head injuries.
Mr Johnston moved to England from his Donegal town home about 30 years ago.
www.donegaldaily.com spoke to a number of people who remember father once owning a garage in the town.
Ends