Raphoe Mens 1st hockey team travelled to Foyle College to face Portrush, knowing a point will gain them promotion back to the Premier league.
Portrush started the game faster as Raphoe struggled to control possession. Raphoe was lucky to go into the 1st Quater level with some fine keeping from David Moore in the Raphoe goal and his defence keeping out the Portrush attack.
(Pictures by Joe Boland of Northwest Newspix)
Raphoe started the 2nd quarter with good intensity, and when Matty Lecky won the ball high in the Portrush half, his defence splitting pass found Jake McKnight, who got away from his defender. McKnight found Jonny Long with a great pass, and Long found the bottom left corner of the Port net with a 1st time shot.
Raphoe pushed for another in this quarter but found it hard to get through the Port defence. It wasn't until late in the 2nd quarter when Lecky again had a driving run down the right, finding himself rounding the Port keeper to fire in a reverse stick shot into the net.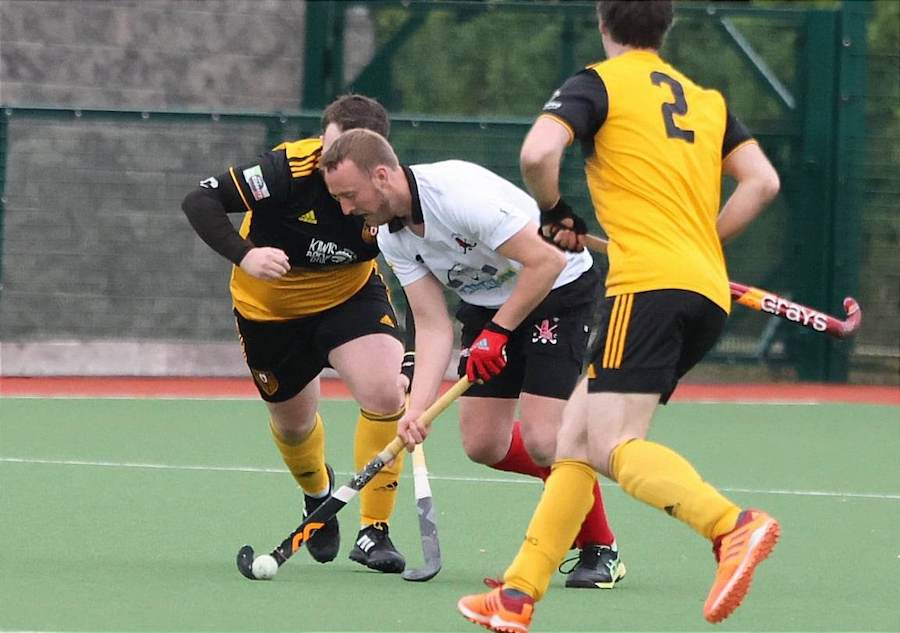 Raphoe kept the press on starting the third quarter, and Long and Lecky combined for the 3rd and final goal. A great ball from Lee Stewart, Centre of the pitch, found Long in space with time to turn, Lecky making another dangerous run from the right was picked out by Long and Leckys misplaced shot came a cross the goal mouth & fortunately for Raphoe turned into the goal by the Port goalkeeper.
Raphoe saw out the 4th quarter by keeping possession to ensure the clean sheet.
The Donegal side gained promotion at the first time of asking and without a loss yet with one game of the season left Raphoe hope to end their league campaign undefeated.
Raphoe would like to thank Coach Richard Tinney for his hard work and dedication this season.
Raphoe 1xi.
D. Moore, M. Lecky, S. Goudie, W. Wauchope, A. Meehan, S. McKnight, L. Stewart, I. Blackburn, I. McGonigle, J. Long, M. Peoples, J. McKnight, O. Lapsley, S. Cleverly.