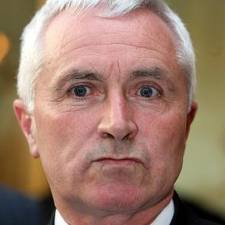 FORMER FIANNA Fáil TD James McDaid had the WORST attendance record in Dáil Éireann before his sudden resignation last month.
Dr.McDaid shocked his supporters in Letterkenny and across the county when he announced his resignation after being outside the party for a couple of years.
Despite speaking out against the Government, Dr.McDaid was criticised for voting with the Government.
The records show that Dr McDaid was in attendance at Leinster House for only 38 days between March and the end of October – less than half the days of most of his colleagues.
The former deputy for Donegal North East missed 23 of the 59 sitting days of the Dáil and was present in Leinster House for only two non-sitting days.
Mr McDaid's two constituency colleagues in Donegal North East – Niall Blaney of Fianna Fáil and Joe McHugh of Fine Gael – were in attendance for 75 days and 78 days respectively – in line with the attendance records of most other TDs.
Ends