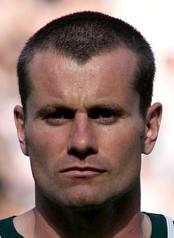 SHAY GIVEN PUT in another great performance as Man City drew with Juventus 1-1 last night and secured top spot in their Europa League group.
The Lifford man has been preferred in European games only – but with the next stage of the competition due after the January transfer window, it appears his match in Italy last night may have been his last for City.
Given, a man who has had so few chances at club level this season, did very well to deny a whipped effort from Serbian star Milos Krasic and also held a Felipe Melo drive.
He could do nothing about the Juve goal however.
It's understood Given would welcome a move back to Newcastle – the club he loves.
Arsenal, Fulham and even Liverpool have all been linked with him in recent weeks.