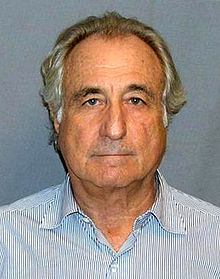 EXCLUSIVE: A CON ARTIST who tricked dozens of Donegal investors out of their cash has referred to them as 'turkeys' and boasted: "They'll never see a cent."
The brazen foreign national crook has bagged millions of euro in a get-rich-quick scam which is being investigated by the Garda Bureau of Fraud Investigation.
Detectives have already raided rented premises in a number of towns in Donegal as part of extensive international investigations into the swindler.
Donegaldaily.com has been talking to a number of sources about how the fraudster operated his scam.
He told cash investors they could get returns of up to 40% in a matter of months – and that he bought liquidated stock and companies and re-sold them at huge profit.
The fact is that he just kept the cash. And now he is telling investors that if they want their money back, they should sue him.
And he is also boasting: "They should have read the small print – the investment can go down as well as up."
But it is his brass-necked boasts – details of which have been passed to us – which will infuriate up to 90 out-of-pocket investors right across the county this morning.
We are told that when he was asked if people would get their money back, he said: "There are no guarantees in this life. If they (the investors) think they can have their money back, then they are a bunch of turkeys."
One source told us: "He is wrapping himself up in legals. He is basically saying the investments didn't work and that's the end of it. If people want to sue him, they can go ahead. He doesn't care."
Detectives however believe the balding roly-poly swindler has tried to pull off the 'perfect crime' – persuading people with hidden cash to invest and hoping they won't report it to the authorities for fear of being investigated by the Revenue Commissioners.
One investor who has lost a huge six figure sum told us last night: "My money was legitimate and all declared. In fact I took it out of the bank to give to that fat bastard.
"If he thinks he can come here and pull the wool over my eyes, he had better think again. I can't begin to tell you how angry people are."
We have been told that four cars loaded with investors has been looking for both the swindler and his sales people in recent days.
The crook ran a so-called Ponzi scheme, similar to the one run in the USA by conman Bernard Madoff. He is serving 150 years behind bars for conning investors out of billions of dollars.
The Donegal con is believed to have involved up to €10M.
The crook is currently winding up all his business concerns both here and in Belfast.
More to follow later….