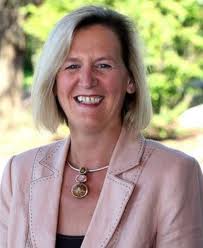 PRICES FOR goods in Donegal are now often cheaper than the North thanks to increased VAT in the UK to 20%, a local business leader said today.
Toni Forrester, Chief Executive of Letterkenny Chamber, told donegaldaily.com that retailers in Donegal have a more level playing field and is hopeful that it will help the local economy.
"The increase in the UK VAT rate to 20% will contribute to discouraging people from Donegal going across the border to shop," said Ms Forrester.
"Prices will inevitably increase  to allow for the 2.5% rise and other measures brought in at the last UK budget may mean prices could be increased even further as businesses struggle with increased costs.
"This move by the UK government will bring VAT rates much closer together making more of a level playing field for places like the North West.
"Prices across the board in Ireland have been coming down and it is becoming clear that the difference is negligible and in many cases prices are cheaper on this side of the border.
"During the pre-Christmas period shoppers tended to stay local because of the weather and we hope that they will have seen evidence of the value to be found and will stay with the local providers who served them well during the Christmas period."
She is hopeful that Northern shoppers will begin returning to Letterkenny.
The Chamber leader added: "The pressure on business at present is enormous, consumers are spending less and margins are tighter than ever.
"Price increases North of the Border may also encourage northern shoppers to come back to Letterkenny to shop where they can find excellent value and deals on Sterling.
"Doing business on the border is always a matter of swings and roundabouts and this Vat increase may offer much needed opportunities during the coming months."
A short time ago the pound had gained half a cent against the Euro to 85.88 with some predicting that sterling will rise in coming days following a favourable report on the UK economy in today's Financial Times.