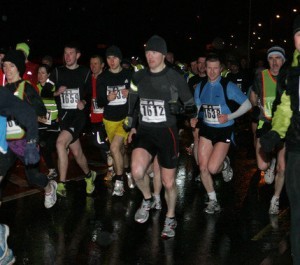 FINN VALLEY ATHLETIC CLUB WEEKLY NOTES:
Finn Valley AC are repeating their successful Spring 5k road series once again in 2011.
This proved popular last year and gave many participants the opportunity to get out and train run /jog /walk with the advantage of being monitored in an organised event each fortnight over the same course.
It's a case of turning up and registering for each event (5 euro entry fee) with the added bonus of a dedicated T -shirt for those who participate in all four runs.
Distance is accurate, all get a time and the encouragement to return each time to take the challenge. Participants can alternatively pre enter by contacting rundonegal@gmail.com
Everyone is welcome.
Many people out there have undertaken to get fitter/healthier in 2011 so this provides the ideal opportunity indeed for those requiring advice and encouragement contact rundonegal@gmail.com and a member of the team will be in touch .
The message is clear step out the door and take the challenge.
Race dates are as follows
Feb 27th a sunday with an 11 am start
13th March again a Sunday with an 11am start
25th march a friday evening7pm start
8th april again a Friday 7pm start