THE TANAISTE Mary Coughlan has announced a deal to acquire two plots of land in Letterkenny which will allow for the future development of Letterkenny Institute of Technology.
The Tanaiste announced the the deal to buy two sites at a cost of €8million.
A ten acre site on the Port Road – once earmarked for retail – has been bought to allow LYIT to expand.
Another site – this time off Knocknamona roundabout which was bought from the HSE – has also been purchased.
The 10 acre site was bought from former Fianna Fail councillor and hotelier Terry McEniff and former Town Clerk Peter Coyle.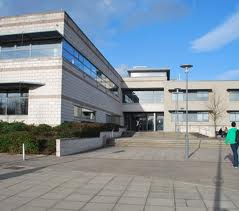 Announcing the move on a visit to the Institute today, the Tánaiste said: 'These acquisitions will transform the campus in LYIT.
 
"With a current student population of almost 3,000 and with a projected growth in enrolments of 25% by 2014/15, the need for additional lands has been a priority for the Institute for a number of years.
 
"Recent reduction in land values has enabled the Institute pursue opportunities that that it could not otherwise pursue.
 
"This funding will bring Government capital investment in LYIT to over €43 million in the past decade," said the Tánaiste.
 
The Institute currently operates from a constrained campus of just 21 acres – the lowest land bank among the country's institutes of technology.
 
In total the Tánaiste has approved two acquisitions.
 
The first is a ten acre site located directly opposite the grounds of the Institute. The land is zoned town centre/commercial.
 
The second land acquisition consists of 66 acres and is located north east of Knocknamona roundabout. The property is extremely well located with good accessibility and within a short distance of all town amenities. It is approximately one mile from existing LYIT campus. The land is zoned Strategic Community Opportunity under the Letterkenny and Environs Development Plan 2009 – 2015. 
 
The additional land will enable LYIT to utilise this land for playing fields and off campus building to be used for 'standalone functions' not directly related to day to day timetabled educational activities.
LYIT President Paul Hannigan said he was delighted by the acquisition.
He said the new site would lend itself to a number of uses including parking and sporting facilities.
 
ENDS