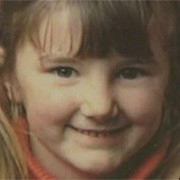 GARDAI and volunteers have ended a new search for the body of Mary Boyle, the six-year-old girl who disappeared 34 years ago.
Officers and members of the Boyle family began a new dig at Cashelard, four kms from Ballyshannon on Sunday.
Mary, from Kincasslagh vanished without a trace while visiting her grandparents on St Patrick's Day 1977.
Despite extensive searches over the years, no sign of the missing schoolgirl has ever been found.
Members of the Boyle family were assisted for two days by gardai in a fresh dig of a bogland site 300 metres from where little Mary had been last seen.
The dig was initiated on foot of new information from an 84-year-old Dutch psychic hired by country singer Margo O'Donnell, a sister of Daniel, who is a friend of the family. Yan Sterns pinpointed the location where the dig should focus.
The dig ended at 4pm yesterday and will not be resumed today.
Supt Jimmy Coen from Ballyshannon Garda station says the disappearance of Mary Boyle is an ongoing investigation and anyone with information is asked to contact Ballyshannon Garda station.