UPDATED: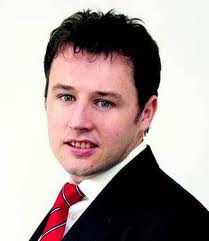 FIANNA Fail in Donegal North East could be heading for oblivion ahead of tonight's convention in Letterkenny.
Senator Cecilia Keavney has already pulled out of the race having failed to be nominated by the party in Inishowen. County councillor Charlie McConalogue expects to be on the ticket with Deputy Niall Blaney.
But Blaney and his supporters believe that only a single candidate ticket has a chance of retaining a seat for the battered party.
They are having their own meeting at the Silver Tassie Hotel this afternoon, ahead of the convention at the Mount Errrigal Hotel later this evening.
The rows and in-fighting come after Deputy Blaney failed to show for Friday night's Sports Star awards – an evening associated with the Blaney family for 35 years.
This afternoon one Fianna Fail source revealed: "Headquarters are insisting on a two candidate challenge but the Inishowen convention was unofficial.
"It is going to be a bloody mess by Sunday night. McConalogue has apparently said he will stand as an independent if he doesn't get the Fianna Fail nomination."
Supporters of both men were this afternoon frantically organising party members to make sure they are at the meeting tonight.
Decisions on how many candidates there will be will come down to the number of party members who turn up for each side.
The source told us: "If as much effort goes into the general election as went into this carry on, we'd take two seats!."
Ms Keaveney meanwhile said she would continue her work in Europe and claimed that she had decided over Christmas that she wouldn't run in the election.
If that decision was taken in December, it pre-dates the controversy surrounding her claim for unauthorised expenses.