Arthritis sufferers from across Donegal should not be forced to travel to Manorhamilton to attend a rheumatology clinic according to Fianna Fáil candidate for Donegal North-East, Charlie McConalogue.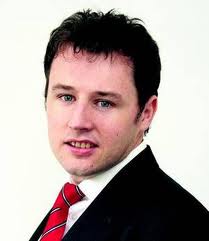 Councillor McConalogue, who says he wants to see the clinic re-instated as a matter of urgency, explained that until the second half of last year there had been a clinic in Letterkenny.
"Towards the end of the year all patients from the county were told they would have to go to Manorhamilton in order to see the rheumatologist," councillor McConalogue said.
According to the Donegal North East candidate, that decision has caused great distress for many arthritis sufferers, and he has now vowed to make every effort to have the clinic re-instated.
"While arthritis sufferers across Donegal fully appreciate the great service provided at the hospital in Manorhamilton, they feel it is unfair to ask them to make the trip to attend a clinic there – especially when they had been able to make a much shorter journey to a clinic in Letterkenny until last year."
He added: "Anyone with arthritis will tell you how much pain and discomfort it can cause and it is unthinkable that they should have to endure a lengthy car journey to attend a clinic in Manorhamilton when that clinic could easily be held regularly in Letterkenny."
Councillor McConalogue raised the issue when he met with Sean Murphy, General Manager of Letterkenny General Hospital last week and said he will continue to fight to have the clinic re-instated.
"There is no doubt that these clinics should be returned to Letterkenny General Hospital where patients from Donegal North East could attend without making such a lengthy trip.
"Having the clinic at the hospital would also ensure that an attending rheumatologist consultant and his team would have access to x-rays, blood labs and all the facilities they would require for the clinic."
He concluded: "I intend to continue to raise this matter with the HSE and hospital in an effort to have this issue resolved and I am hopeful that the clinic can be returned to Letterkenny."
Ends