SINN FEIN in Donegal are believed to be outraged after a sketch on RTE's 11th Hour programme last night.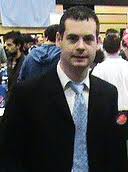 The television sketch poked fun at the party to the sound of 80s dance drama Fame with the words – 'Remember our Name – Sinn Fein'.
But some party members were not amused when the sketch showed pictures of bombs and burned-out cars.
There were several pictures of Donegal's two Sinn Fein candidates Pearse Doherty and Padraig MacLochlainn celebrating Deputy Doherty's recent by-election win as well as scenic shots from across the county.
But supporters of the Gaoth Dobhair TD are livid that after a picture of mortars and guns was shown on the sketch, a picture of Doherty himself then flashed up.
Doherty only joined Sinn Fein in 1996 – after the Troubles were over.
A source close to Sinn Fein said the sketch was in poor taste and appeared to link Doherty with arms finds despite him having no involvement with any such incidents.
"Sinn Fein are livid over this. The party are trying to put their best foot forward for the people of Donegal and then RTE goes and does this.  
"We can take humour as much as anyone else but this was a cheap shot and portrayed Pearse Doherty and Padraig MacLochlainn in a poor way.
"Both candidates will press ahead and make sure that we get two seats in Donegal and that's all that matters  now," said the source.
Ends