MALIN television and radio presenter Michelle Doherty proved to be hot stuff when she appeared on RTE's new hit Trivia last night.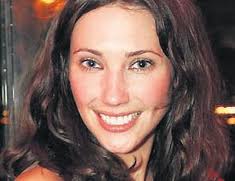 Former air hostess Michelle, 34, appeared in skintight hotpants and had viewers on the edge of their seats.
But that's not where the Donegal connection ends.
Michelle, who presents RTE2 music show Under Ether, played the girlfriend of another Donegal actor Keith McErlean.
Michelle said she loved playing the part and that it didn't even feel like work for her.
"I loved it. I couldn't believe how much I enjoyed it. It was nerve-wracking working with experienced actors.
"But they made me feel very comfortable and welcome. It didn't feel like I was acting," she said.  
Ends