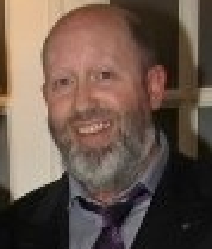 THE FRENCH crook who swindled 200 Donegal people out of their cash is being hunted throughout Europe today amid fears he has cleared off with millions of Euro.
Sources have told donegaldaily.com that convicted criminal Francois de Dietrich is on the run with a swag bag that would 'fund a small nation'.
So far investigators in the North have managed to trace €23Million, but just €1.7M has so far been declared here in the Republic.
However sources on both sides of the Border believe there could be a shocking TWENY MILLION EUROS missing.
And in a shock development, we have learned that police throughout Estonia have been issued with pictures and personal details about fraudster Francois in a bid to bring him to justice.
A Europe-wide warrant for his arrest has been processed by the European police force INTERPOL – and they are concentrating their efforts on Estonia.
We understand police in the capital Tallinn and the south-western Baltic Sea town of Parnu are investigating sightings of de Dietrich.
A source close to the investigation into the investors' cash told us last night: "We believe that there are still large amounts of cash out there that have not as yet been accounted for.
"There could be up to €20M still missing and it is going to take months to unravel.
"It is a very complex investigation and getting to de Dietrich will help us move closer."
The cigar-smoking French crook was a 'massive bluffer' – but investigators believe they are close to nailing him.
Yesterday a former employee told us: "He was all bluff, a massive bluffer. Everything was done for show.
"When he held a bash at his Bastille Bistro in Letterkenny last July to mark the French national holiday of Bastille Day, he was handing out glasses of bubbly, telling everyone it was the finest French champagne.
"It was in fact cheap Spanish cava which he picked up for £4 a bottle in Derry."
COPYRIGHT: 2011: DONEGALDAILY.COM