CONRAD GALLAGHER has been forced to turn down the chance to present RTE's major new cookery series – because he already agreed to do a cookery show for rivals TV3.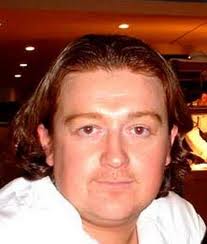 The controversial Letterkenny-born chef has already agreed to do a programme called Headchef for the Ballymount station.
The Hawthorn Heights man will meet people from all walks of life and try and turn them into the hottest things in the kitchen.
But Gallagher, 40, may have turned on his oven a little too quickly after RTE came calling for him to do a similar show.
Shinawil, the production company behind Dragons Den and The Apprentice wanted Gallagher to be the face of a new RTE version of Masterchef.
But Conrad had to tell the boys that he was do busy in the kitchen with TV3 to mix a few ingredients for them.
Now Shinawil have been forced to look to other Irish chefs including Nevin Maguire, Richard Corrigan and Rachel Allen.
Conrad, whose intimate Dublin and Sligo restaurants are now booming since he returned from South Africa, also revealed he had to turn down the chance of becoming the next Gordon Ramsey.
TV3 bosses were looking for Conrad to be a little bit outspoken and wanted Headchef to be an Irish version of Hell's Kitchen.
But Conrad admitted "I told them I wasn't the best guy suited for that show.
I don't see the shouting or screaming or roaring for me. I'm more interested in taking ordinary chefs and turning them into great chefs."
Ends