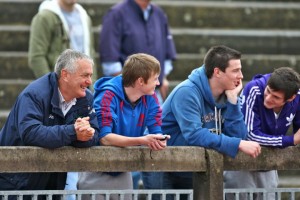 THE organs of tragic athlete Shane Bonner have been successfully transplanted to a number of needy recipients.
The news came as the 20 year old was buried amid heartbreaking scenes in Convoy earlier today after funeral Mass attended by more than 1,600 mourners.
Shane died after he was hit by a truck while walking home in the early hours of Thursday morning last.
 He was kept alive in intensive care and his parents PJ and Kay made the brave decision to donate his organs so others might live.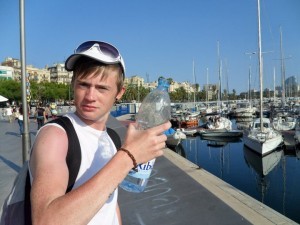 Father Philip Kemmy told mourners at his funeral: "Shane's life seems to have been far too brief. There was so much more than someone of his age could expect out of life.
"He was an enthusiastic athlete, outgoing and friendly. He was a fine and decent young man.
"Shane brought life, love and laughter to so many."
Patsy McGonagle, Irish Athletics Team Manager and close family friend, said the donation of his organs will be a small consolation to his heartbroken family and friends.
"The small comfort is that Shane's legacy will now live on after he has gone. His parents told me that a number of his organs have been donated successfully to a number of people.
"It's a small consolation for PJ and Kay and his family but it is what they wanted.
"The whole community is just numb after what has happened to Shane and now the funeral. But there is also a great sense of togetherness and support that the people of Convoy and Donegal will bring to Shane's family," he said.
More than 1,600 people gather inside and outside of St.Mary's Church in Convoy for Shane's funeral mass – the biggest funeral locally in living memory.
As well as a pair of running shoes, a recent medal won by Shane and a running vest, his beloved mobile phone was also brought to the alter as a gift.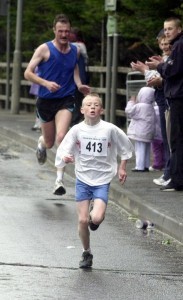 The mass was concelebrated by local priest Fr.Kenny, chaplain of the Letterkenny Institute of Technology Fr Burke as well as Fr.McMenamin and Fr.Gallagher.
Guards of honour were formed by Finn Valley Athletic Club, Letterkenny IT where Shane was a second year Civil Engineering student, Deele College, Raphoe, Convoy Arsenal FC and Convoy GAA club.   
Meanwhile a special pictorial tribute Shane Bonner – A Life in Pictures, has been opened on the Facebook site of the Finn Valley Athletic club.
The tragic but often happy pictures show the life of the gifted athlete in happier times both on and off the track, as a boy and then as a young man.
Ends