FINE GAEL TD Joe McHugh has said he will seek an urgent meeting with the new Minister for Health to speed up the monies owed to contractors working on the new wing of Letterkenny General Hospital.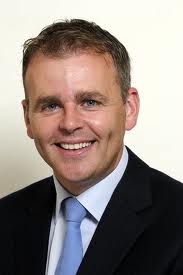 A number of builders working on behalf of McNamara Construction were left high and dry after the firm went into liquidation before Christmas.
The sums owed to the builders and suppliers range from €2,000 to almost €220,000 in one case.
 Deputy McHugh said he is aware that the HSE has more than €1.3milion in its purse and wants some of this revenue released to the builders who carried out work on the Letterkenny project.
The Donegal North East politician said he is aware that some negotiations have been taking place between the HSE and the various contractors but in his opinion it is not enough.
He said he would like some of the outstanding cash to be drawn down and then a plan drawn up by which the contractors receive all of their cash in a set timeframe.
The new Minister for Health, along with all other Ministers, is expected to be appointed on Wednesday.
Deputy McHugh said he will then make representations on behalf of the contractors – some of whom have gone into liquidation themselves since.
Ends