The trial of a man accused of allegedly assaulting Senator Brian O'Domhnaill has been adjourned again until April.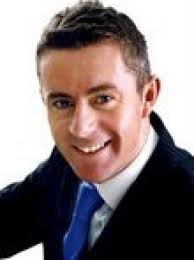 Dungloe District Court was told this morning that instructions are still awaited from the Director of Public Prosecutions in the case.
The charge against Jim Sharkey of assaulting Senator O Domhnaill and causing him harm at Meenacuing, Gweedore, last August 22nd has now been put back to be heard on April 12th.
Sharkey, who has an address at Bayside, New York, is also accused of breaching the peace with threatening, abusive or insulting words or behaviour at the same place on the same date, and with damaging a plastic seat belt cover from a Ford Transit minibus belonging to Neil Gallagher.
Garda Inspector Sylvie applied for the adjournment for the decision of the DPP.
He told an earlier hearing that a fairly elaborate investigation was carried out by Gardai into the case.
Judge Denis McLoughlin agreed to an application by defence solicitor Jacqui Sharkey that her client, who lives in New York, could be excused from the next hearing when a decision on the prosecution process will be made by the DPP.
Ends