DEPUTY Joe McHugh has revealed he has already contacted new Junior Minister for the Gaeltacht Dinny McGinley about a local issue – an hour after he was appointed!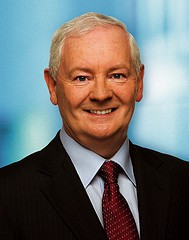 The Fine Gael North East TD says the work must begin straight away to make the people of the Donegal Gaeltacht realise they have not been forgotten.
"The Gaeltacht Ministry has direct relevance to parts of Donegal North-East, and already today I have written to the new Minister on a specific Departmental issue relevant to my constituency.
"I look forward to working with Minister McGinley to ensure that the new Government rebuilds Donegal, the Gaeltacht and the country," he said.
Deputy McHugh said it is no coincidence that the people of Donegal South West have returned Dinny McGinley to Dail Eireann on nine separate occasions over four decades
 "I congratulate my colleague Dinny McGinley on his appointment as Minister of State at the Department of Arts, Heritage and Gaeltacht Affairs.
"I have worked alongside Dinny as a Donegal Fine Gael representative in the Oireachtas since 2002. I know that his capacity for hard work, humility, great political skill and native understanding of the Gaeltacht equip him for this Ministerial role.
"Donegal South-West voters have elected Dinny McGinley to Dáil Eireann at nine successive general elections, spanning four decades. That enduring relationship with the people who know him best is testament to his ability to serve in high office," he said.
Deputy McGinley will serve under Senior Minister Jimmy Deenihan who today praised the Donegal deputy for his knowledge and skill of the Irish language.
"I am not as fluent in the language as I used to be but I will be helped and guided by Dinny McGinley one of the finest Irish speakers ever to grace Dail Eireann," he said.
Ends