THOUSANDS of 'spiritual' tourists are expected to flock to Donegal after a tourist attraction was set up honour one of the world's most famous songs 'Amazing Grace.'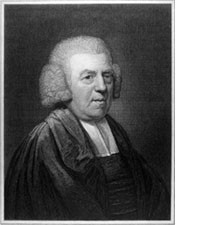 The song was written by slave trader John Newton after his boat The Greyhound managed to limp into the shores of Lough Swilly in Donegal after a violent storm in 1748.
Newton later found God and wrote the song about his experiences in Donegal which changed in life.
Now locals are hoping the song, which has been recorded by everyone from Elvis to Bono, can spark a flurry of tourists into the North West
The group have already erected signs across Inishowen saying 'Welcome to Amazing Grace Country'.
Local TD Padraig MacLochlainn say the attraction has huge potential for the tourism industry in Co Donegal.
"We are delighted to commemnce the start of phase one of the Amazing Grace project which will include signage and an educational programme for local primary schools
"This is an exciting tourism initiative and has the potential to attract a significant number of tourists, motivated by the Amazing Grace story to find a personal sense of spiritual renewal," he said.
The group is now hoping to set up an 'Amazing Grace' centre where tourists can visit to learn the story behind John Newton and his famous song.
Further details on the project can be found on www.amazinggrace.ie
Ends