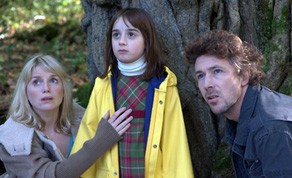 THE PEOPLE of Pettigo got behind a horror movie which will be released this week because it was 'all a bit bananas' the producer has admitted.
'Wake Wood' will be released this Friday and stars Eva Birthistle (Breakfast on Pluto) and Aidan Gillen (The Wire).
Producer and writer Brendan McCarthy brought his film crew to Pettigo for more than a month in late 2008 and early 2009- and says the cast and crew fell in love with the place and its people.
Such was the welcoming nature of the village that the film's cast and crew members were presented with a list of contact details for all the occupants and business owners, in case they needed anything, said producer Brendan.
And he said the locals seemed to thoroughly enjoy hosting the film's production.
"I think maybe the fact that it was a horror film meant that it felt a bit bananas and I think everyone enjoyed the nuttiness of it in a way… so that made it good old fun!" he said.
"I think in Dublin, people are just a bit jaded of stuff shooting. If they are driving home and a film is stopping the traffic they're not interested, they just want to get home!"
His new feature is set in the rural Irish village of 'Wake Wood', whose inhabitants possess the supernatural skills of bringing people back from the dead, for three days, one year after their death.
The story follows village newcomers Patrick and Louise Daly who take over the local veterinary practice following the tragic death of their daughter and discover the community's ancient ritual.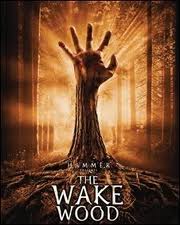 They decide to bring daughter Alice back but realise that three days are not enough, keeping her and thus breaking the agreements of the ritual… then paying a terrible price for their transgression.
The movie was backed by the famous Hammer production company in the UK as well as Irish and Swedish backers.
And it's not one for the faint-hearted – with lots of gore promised.
See www.wakewoodmovie.com for more details.