Sinn Féin Spokesperson on Finance Pearse Doherty has said that taxpayer's money should not be used to bail out gamblers.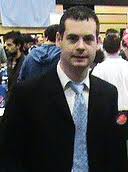 The Donegal Deputy was speaking after Irish Nationwide made a settlement to bondholders after its buyback of subordinated debt which is unguaranteed.
 Deputy Doherty said that rather than being pumped into this defunct institution, the €29 million could be used in any number of ways to benefit the taxpayer – such as building NINE schools.
He fumed "Unguaranteed subordinated debt is the riskiest form of debt and the burden of buying back these bonds has fallen upon the ordinary people of this State.
"Irish Nationwide, like Anglo Irish Bank, is a defunct, insolvent institution. Neither banks hold deposits and neither have any systemic importance.
"The fact that any money is being paid out of the public purse by nationalised banks to buy back these unguaranteed bonds is absurd.
"Given that the bonds are not due for repayment until 2016 and 2018, the Government are overseeing a blatant waste of taxpayers' money.
And he added that the Minister for Finance needs to speak up on the issue.
"The Minister for Finance needs to justify the payment of taxpayer's money in such a nonsensical fashion by an institution that will be liquidated and wound up by the time these bonds mature.
"Taxpayers' money should not be used to bail out gamblers. Rather than being pumped into this defunct institution the £29million pounds being paid out could be used in any number of ways to benefit the taxpayer such as building nine schools."
ENDS