The Mayor of Donegal has warned she will ban councillors from attending meetings if they do not behave themselves.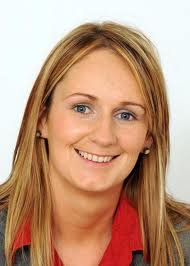 Cllr Cora Harvey has written to all members of Donegal County Council warning them they will face disciplinary action if they do not behave in the council chamber.
Cllr Cora Harvey wrote a strongly-worded letter to each councillor after recent rows during which the Mayor claimed she felt bullied.
She reminded all councillors of the behaviour that is and is not accepted from them while in the council.
And the Sinn Fein Mayor said she will have no hesitation in reinforcing the rules and that includes barring councillors from meetings.
The last meeting of Donegal County Council had to be suspended twice after strong verbal confrontations between Cllr Frank McBrearty and a number of other councillors.
Cllr McBrearty also criticised County Manager Seamus Neeley and his staff for not following up on the conditions of road networks in the Finn Valley area.
When councillors returned from their lunch during that meeting, the Raphoe politician alleged that some of them had been drinking and asked for a breath test to be carried out.
 After the confrontations, Mayor Harvey admitted that she felt bullied on occasions while in the chair.
She also added that if councillors did not think she was fit for the role of Mayor that she would step aside.
Cllr McBrearty has said previously that he has no problem following the guidelines of the council and has no issue with the Mayor.
"I am merely representing the people of the Finn valley area and I make no apology for that.
"If I step outside of the rules of the chamber then so be it but I have not done so to date," he said.
Ends
Tags: