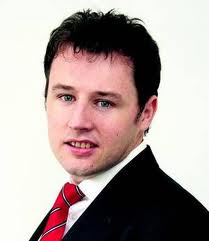 Donegal North East Fianna Fáil TD Charlie McConalogue has expressed his concern at the failure of new Minister for Education and Skills to make a firm commitment to protecting small rural schools.  
Speaking in the Dáil, Deputy McConalogue challenged Minister Ruairí Quinn to give a commitment that he would not seek to close smaller schools in rural communities as a result of the Government's Small Primary Schools Value for Money Review.
 
The local TD commented: "Following pressure from Fianna Fáil last week, Minister Quinn said that no early decision will be made in relation to recommendations on the future of small rural schools.
"However he refused to give a commitment that the closure of small rural schools would be off the table and this response from the Minister concerns me greatly".   
 
Deputy McConalogue insisted: "Fianna Fáil has made a submission to the Department of Education & Skills Consultation on the Small Primary Schools Value for Money Review.
"This reiterates our position that small rural schools must be protected from closure. We made a strong general election pledge on retaining small rural schools and we will hold firm on this position."
He said as a rural TD in Donegal he understoo "the realities of rural living understand that as well as achieving high standards of education, schools are at the heart of our rural communities.
He added: "Many small schools in Donegal North East have benefited from major investment over the past number of years and have been upgraded or provided with extra space and facilities.
"The Minister must take into account the role these schools play in their community and the wider implications of closure.  It makes no sense for him not to commit to maintaining the investment that has already been made or to consider the closure of some.  
 
"I know many local schools have made submissions to the Department on this matter and I am fully behind them in supporting and protecting the important role of rural schools in Donegal communities."