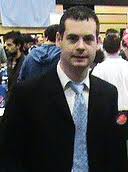 DONEGAL SOUTH WEST TD has claimed that the exchequer figures released this week are another strong reminder as to why 'this Government needs to stop pumping billions of taxpayers' money into zombie banks'.  
The Sinn Fein finance spokesman said the 'horrendous' figures showed how the Government was handing over billions of euros to the banks – with more than 40% of the country's deficit going to the banks.
 
"Sinn Féin indicated during the debate on Budget 2011 that further austerity measures would depress the domestic economy. These figures show that this is exactly what has come to pass," said Deputy Doherty.
 
"The end of March exchequer returns show that in the first 13 weeks of the year that the combined VAT and Income Taxes are €304 million behind Government projections.
"This is extremely worrying for the domestic economy and shows the very real impact that these austerity measures are having on the local economy."
 
Mr Doherty said that if the current trend continued there would be a massive €1.2 BILLION shortfall by the end of the year.
He insisted: "The cost of servicing our debt has increased in the first 13 weeks of this year by €663 million compared the same period in 2010 which is mainly as a result of the failed banking policies of this and the previous Government.
 
"While the exchequer deficit for the first 13 weeks of 2011 stands at just over €7 billion, 43% or €3,060 million of this is made up of money that was transferred to Anglo Irish Bank and Irish Nationwide on Thursday last.
 
"These figures are another strong reminder as to why this Government needs to change course and stop pumping billions of taxpayers' money into zombie banks. This failed strategy is having a real impact on the domestic economy and can only lead to further austerity, further stagnation and higher unemployment."
Tags: