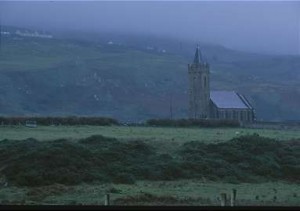 AN anti-racism camp held in Co Donegal last year has been nominated for a top European prize.
'Show Racism the Red Card', an intercultural camp for 11-16 year old boys and girls, has been chosen as the Irish entry for this year's Charlemagne European Youth Prize, which will be awarded in Aachen, Germany on May 31.
Isajeva Darja, a young Latvian organiser living in Ireland, submitted the project as an example of a project which brought together young people from a number of different countries, promoting an understanding among them of the values of integration and cultural diversity.
The camp took place in Glencolmcille in July of last year and was attended by young people from Ireland, Poland, Slovenia, England, the Congo, India, Iran, Japan, Kurdistan, South Africa and the Ukraine.
The volunteers who ran the camp also came from a range of different European countries.
The participants were introduced to new languages, games and competitions.
The Charlemagne European Youth Prize, organised on an annual basis by the European Parliament and the International Charlemagne Prize based in Aachen, Germany, provides recognition for cross-cultural projects which foster a sense of a European and international integration and understanding.