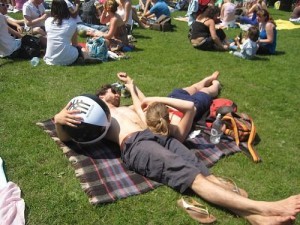 DONEGAL can look forward to sunshine and temperatures of up to 18c this weekend, forecasters say.
RTE and BBC weather forecasters are predicting that tomorrow, Thursday, will be a cracking day, there may be a bit of cloud around on Friday and then Saturday and Sunday are predicted to be warm and sunny again.
Further south, Cork and Kerry could see temperatures reach 20c – superb for early April.
Businesses relying on the tourism industry could see a bumper weekend across Donegal this weekend – a boost to the coffers before the Easter rush.
Further afield London will see temperatures of up to 22C this weekend.
Tags: