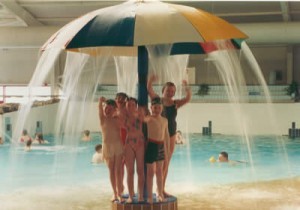 SUMMER arrived two months early in Donegal yesterday – and today could see temperatures soar to an incredible 19c!
Forecasters disagree (yet again) on how warm it will be, with RTE once again playing down our chance of it being very warm.
But those happy people at the BBC are more optimistic (and often more accurate) and they are predicting wall-to-wall sunshine for the county today.
The good weather is expected to continue throughout the weekend, with the possibility of some rain overnight on Saturday night, but a return to good weather again on Sunday.
Businesses across the county will be hoping that the shine won't be taken off a bumper weekend following interest rate rises yesterday.
But retailers and the hospitality industry will be hoping the sunny weather will see a welcome ring on the tills this weekend.
And if you're planning a BBQ, get down to your local garden centre or DIY store early – there's bound to be a queue!
We're all off to Bundoran!