THERE'S not many Donegal men can say they got to star with Natalie Portman in her latest film.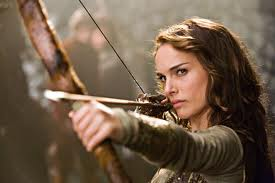 But then it takes a lot to impress the lads from the Donegal Mountain Rescue.
Several of the lads took part in Miss Portman's latest film Your Highness – a sci-fi fantasy film (and why wouldn't it be with Miss Portman in it?!)
Several of the scenes were shot around the hills of Antrim and involved the members of the DMR getting kitted out to pose along Natalie.
The lads can be seen in their full splendour on the big screen at century Cinemas in Letterkenny tomorrow night (TUES) when a Premiere of the film has been scheduled.
The film starts at 8.15pm and tickets (which are almost all sold) are priced at a ridiculously keen €10 each.
Ends
Tags: