A Termon man who castrated his neighbour's dog after it tried to mate with his pedigree pooch has been fined a further €250.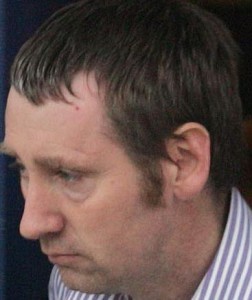 Eddie Flood used a lambing ring to cut the testicles off the little cross terrier dog after it pestered his own dogs.
Flood, 44, of Carnasaull, Termon, claimed the dog was allowed to roam freely and that he had been forced to remove it from his house more than 20 times.
Eventually he put a rubber lambing ring on it sending it into excruciating pain for more than two days.
Flood used a set of pliers to put on the ring and after a few days the dog was unwell and lethargic.
It was only then that it was noticed that the dog had lost its testicles.
Flood initially denied doing anything to the dog but on September 11th 2009 admitted the attack.
Judge Paul Kelly described the incident as appalling.
At a previous sitting of Letterkenny District Court Flood had been fined a total of 730 – €500 for compensation for the dog's owner Frank McGettigan and a further €230 for vet fees.
The court was told that Flood had now paid all the fines and was before the court to see what other action the court wanted to take.
Inspector David Murphy told the court that there was a provision under the Animal Cruelty Act that he could be prevented from keeping dogs for a period of time.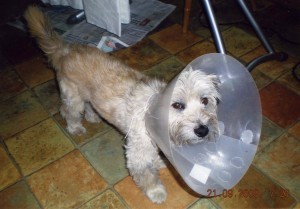 Judge Paul Kelly asked the client if his children would like if someone would do this to the family's pet dogs?
Solicitor for the Defendant Patsy Gallagher said he offered no excuse for what his client had done.
"There is no excuse for what happened. It is nothing but an act of cruelty.
"It is not accepted and indeed is abhorred by the farming community in which there is a lot of talk of the case.
"He thought it was the right thing to do but the wrong approach was taken," he said.
The court was also told that the dog – Rusty – a cross terrier – had been rehoused because its owner did not feel comfortable with leaving him close to Flood.
Inspector Kevin McGinley, who carried out the investigation, said he was satisfied Flood's own dogs were looked after well.
Judge Kelly fined Flood a total of €250 and warned "This could have led to this animal's death if it had not been treated."
Ends
Tags: