ARDARA County Councillor Terence Slowey has been found guilty by a Government ethics watchdog for claiming double expenses for the one trip.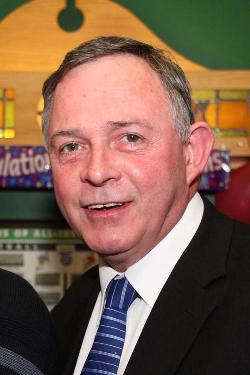 The Standards in Public Office Commission found the Fine Gael councillor breached ethic guidelines by claiming he attended conferences in both Cork and Kerry – which were on at the same time!
Cllr Slowey claimed he attended a conference in Killarney from October 16 to 18th, 2008, as a representative of Donegal County Council.
He received 1,270 in expenses from Donegal County Council for the trip including €713 for travel, €322 for subsistence and €235 for the conference fee.
However he also claimed expenses for attending another conference in Clonakilty on October 17th as a representative of the Border Regional Authority.
He received a total of €1,133 for travel and subsistence for this conference.
Cllr Slowey returned this money in January last year when the double date was pointed out to him.
And he pleaded "I realised I had made a mistake. I mean all you can do is to try and rectify the mistake. And, as soon as I found out, I did that."
Cllr Slowey told a previous hearing into the claims that he had 'paid enormous price politically for this.'
Evidence was given from Bernard McGuinness, chairman of the Fine Gael Donegal County Council group, who also said Cllr Slowey had paid 'an enormous price.'
He said Fine Gael had Cllr Slowey in mind for the position of Mayor, he also would have been a candidate in the Donegal South West by-election and the General Election.
Mr McGuinness also said it was 'only natural' that he would have been selected for the Seanad elections, but for the ongoing investigation by the Standards in Public Office Commission.
Cllr Slowey accepted that it was wrong to make two claims for travel expenses and subsistence, from Donegal to Kerry and from Donegal to Cork, on the same weekend in October 2008.
He said he was 'very busy' the day he filled out the forms but acknowledged that it was 'entirely incorrect' and said it was a mistake he 'very much regrets.'
The report of the Standards in Public Office Commission has now been sent to Donegal County Council, and to the Ministers for Finance and Environment for their consideration.
Ends
Tags: