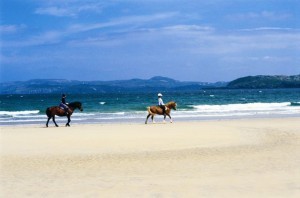 THERE has been a sharp increase in the number of visitors to Donegal in the past few days – with the heatwave expected to continue!
Hoteliers, B&B owners and tourist facilities all reported a bumper weekend with large numbers of visitors – particularly from the North and Dublin.
There is also a noticeable increase in visitors from the United States and mainland Europe including France, Germany and Spain.
Temperatures are expected to hit 17C today with forecasters predicting the warm weather could continue right through to the weekend.
Tags: