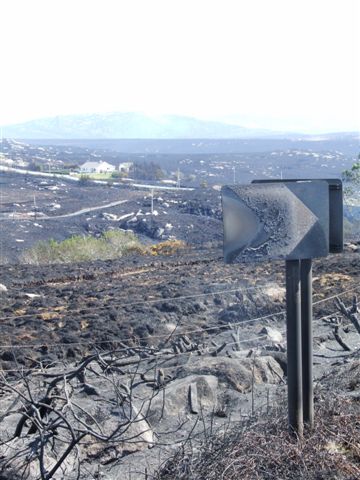 MORE than €10 million of damage has been caused in Donegal's horrific gorse fires in recent days.
Farms and crops have been wiped out as well as substantial damage to infrastructure across the county including Ardara, Dungloe, Fanad, Buncrana, Ballyshannon and Falcarragh.
With more than 100 firefighters working around the clock, there are also genuine fears that many will be left with hefty bills from Donegal County Council for the clean-up.
Newly re-elected Fianna Fáil Senator Brian Ó Domhnaill has now called on the government to provide a substantial compensation package for those badly damaged by the gorse fires in west Donegal.
Gortahork-based Senator O'Domhnaill revealed he was part of the army of volunteers who tackled the gorse fire infernos.
"The fires that raged through parts of Dungloe, Ardara, Glenties and the Muckish mountains have caused millions of euro worth of damage to land, infrastructure and livestock," said Senator Ó Domhnaill.
"Over the past 48 hours I have been out assisting in the rescue effort and have seen first-hand the extent of the devastation, with thousands of acres of farmland destroyed.
"Entire farms have been wiped out, crops and newly cut turf have been ruined, animals have been injured, and important fencing and other pieces of infrastructure have been severely damaged. All of this has had a serious impact on the livelihoods of many local people.
"Thanks to the enormous efforts of the fire service, the defence forces and local volunteers, the fires have largely been brought under control.
"The joint effort has been remarkable and I wish to pay tribute to the hundreds of people involved. But the attention has now turned to the impact of this disaster on the local economy.
"I believe every support must be given to the communities affected so that they can regain what they have lost over the past number of days.
"I am calling on the Environment Minister Phil Hogan and the Agriculture Minister Simon Coveney to come to Donegal to see for themselves the extent of the damage caused. Hopefully they will then realise that the farmers and landowners who have lost so much must be provided with compensation from the State.
"There is no time to delay on this issue. Without State support it will be extremely difficult for the communities affected to recover," concluded Senator Ó Domhnaill.
ENDS