A man accused of taking part in a major drug-growing operation has been refused an application to get a new passport – after claiming he needs to go to Thailand to get a divorce.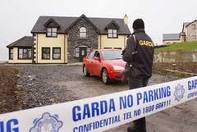 Neville Leech, is accused with two other men of cultivating more than €450,000 of cannabis in Carrigans, Co Donegal on January 13th, 2010.
Leech was charged with the possession of cannabis and was released on bail of €5,000 as well as an independent surety of €10,000.
He was also ordered to hand over his passport and sign on at his local Garda station once a week.
He appeared at Letterkenny Circuit Court to ask for permission to seek a new passport to travel to Thailand to finalise a divorce.
Leech, 34, of Pearse Park, Drogheda, claimed because he was not married in Ireland, he could not get a divorce here.
 Barrister Patricia McLoughlin asked if Leech could simply not get the papers sent to Ireland which he could sign.
Leech said he had to go to Thailand and turn up in person to get the divorce from his Thai wife.
 Garda Sgt Niall Boyle said he was opposing the application for a new passport as Leech was facing a very serious charge and had fears that he would not return for trial.
Leech said he merely wanted to get on with his life and wanted to finalise his divorce saying he would try and put up more bail money if needed.
 Judge Rory McCabe said he did not think there was an extradition agreement between Thailand and Ireland.
 He eventually refused the application saying that unless Leech brought documentary evidence that he needed to travel to Thailand to get his divorce, he would not grant him permission to get a new passport.
Ends
Tags: