Organisers of Donegal's largest film festival have completed its final selection this week for the five-day multinational event.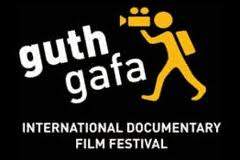 Competition among leading directors for a place on the packed "Guth Gafa (Captive Voice) International Documentary Film Festival" schedule has been extremely strong.
The festival gives a prestigious platform that promises the chance of widespread recognition both within the film-making community worldwide and by film goers at large as well.
The festival, now in its sixth successive year, opens in Gortahork in mid-June and will highlight several themes that organisers consider important in today's society including political activism, environmental concerns and ethics and corruption in corporate life.
Festival co-director David Rane said the reaction to the festival from around the globe has been remarkable.
"We have had submissions from almost every country you can mention, from Paraguay to Canada, from Mexico to New Zealand.
"And the diversity of subjects has also been overwhelming. Together, this creates one of the greatest challenges facing us –that of selection.
"As it's just not possible to show them all in the time-frame we have, we have spent hundreds of hours over the last few months pouring over movie offerings, trying to make the best decisions we feel will bring most enjoyment to all the people who come to watch.
"And I mean people travelling not just tens and hundreds of miles from within Ireland but literally thousands of miles from across the globe," said Mr Rane who established his own film company Soilsiu Films 14 years ago.
Film lovers be able to watch fascinating on-screen treatments of subjects as wide- ranging as the disappearance of islands from the face of the earth due to climate change (Sun Come Up, USA 2010, Oscar-nominated) to the highs and lows of living virtual lives offered by tantalizing software programmes (My Avatar and Me, Denmark, 2010).
But they can also listen and learn from directors, producers and others involved in the entire process who will travel from almost every continent to this rural Gaeltacht area to offer their insights and experiences and answer audience questions.
Co-director Neasa Ni Chianain says one of the conditions of entering the festival is that directors agree to come to Donegal.
"Aside from the fact that we host the only film festival in Ireland devoted exclusively to the genre of documentary making, the other extremely important aspect is that we bring the directors here for discussions.
"In fact, it is one of the conditions we lay down for selection. It costs us a lot more money and takes a lot more effort but we feel it is well worthwhile for our audience to understand the context of the films and the challenges and successes of making them.
"That's why audience participation is so important. It creates an added vibrant dimension to the whole festival experience," she said.
Further information, including a description of all films, is available on www. guthgafa.com
Ends