Work has officially started on Letterkenny's new €26million new sewage system.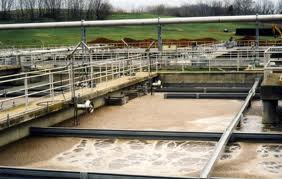 Mayor of Donegal County Council, Cora Harvey and Mayor of Letterkenny Town Council, Tadhg Culbert, turned a sod on site to mark the commencement of construction works for Letterkenny wastewater treatment plant and sludge treatment centre.
It is calculated the new plant at Bunagee will be up and running in early 2013 with contractors due to move onto the site in just two weeks time.
The council said it welcomes the development as the current treatment works has inadequate capacity to treat all wastewater generated in Letterkenny.
A new wastewater treatment plant on the site of the existing plant at Magheranan with capacity of 40,000 population equivalent.
The main works under the new contract include:
*A new outfall diffuser system at the point where the treated effluent is discharged into Lough Swilly and replacement of pipework from the treatment works to the outfall.
*New plant at Ballyraine for the collection and detention of stormwater overflows and their return to the wastewater plant for treatment, with a provision for a screened discharge of peak flows into the River Swilly.
*A new sludge treatment centre at Bunagee with a capacity of 2,500 tonnes dry solid per annum, which is the second such centre in the county.
*Replacement of existing main trunk sewer from Ballyraine to Magheranan, including new inlet pumping station.
Donegal County Council retained the services of Nicholas O'Dwyer, Consulting Engineers, for design services and to act as Employer's Representative for the project.
The works are being designed and built by a contracting consortium of Response Engineering Ltd and Severn Trent Services International.
TOBIN Consulting Engineers are providing design services to that group and Ward & Burke Construction Ltd have been sub-contracted to carry out the civil engineering construction works.
Upon completion the contractors will operate the plant for twenty years.
The total value of the Design Build stage of the contract, including VAT is €25,867,985.
The contractors will also take over operation of the existing treatment plant, early in June 2011.
The new works will provide adequate capacity to treat current levels of wastewater arising and some additional capacity for the future at the site of the existing works at Magheranan, a new facility to treat wastewater sludge at Bunagee, and a much improved system to deal with stormwater overflows at Ballyraine.
Ends