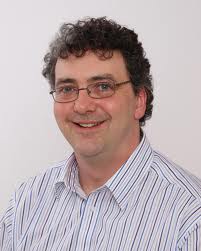 FINANCE Minister Michael Noonan has told a Donegal TD that there will be no financial help for hauliers despite rising fuel costs.
Questioned by Thomas Pringle, the Independent TD, Mr Noonan said it would be wrong for the state to intervene in a situation caused by international factors.
He said that there is 'some limited scope' to apply a lower rate of excise on diesel for commercial use.
But, he has said that this would be 'extremely expensive, especially in the current fiscal environment.'
Michael Noonan pointed out that the excise rate here is around 20c lower than in the UK and that a lower commercial rate would require what he described as an 'extensive rebate system' which would be administratively difficult, costly to operate and open to abuse.
In a written Dáil reply to Donegal South West Independent Thomas Pringle, TD, Mr Noonan has said that the issue of fuel prices had been discussed by finance ministers at an ECOFIN meeting.
At that meeting it was reconfirmed that a co-ordinated approach which would not make distortionary fiscal adjustments would be maintained by all countries.
The Finance Minister has concluded that 'for these reasons, it is not proposed to introduce a tax rebate scheme to assist hauliers.'