A number of events including the unveiling of a memorial will mark the 20th anniversary of murdered Sinn Féin councillor, Eddie Fullerton this Sunday.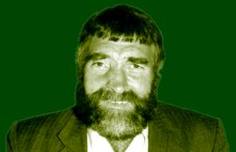 The popular politician was shot dead in front of his wife, Diana, at their home in Cockhill Park, Buncrana, in the early hours of May 25, 1991.
Nobody has ever been charged with the killing, believed to have been carried out by a gang of loyalist gunmen who crossed the border into Co Donegal to carry out the shooting.
As well as a concert, the main event will be the unveiling of an engraved memorial stone and wreath-laying ceremony at Buncrana's Stone Jug.
Ends
Tags: