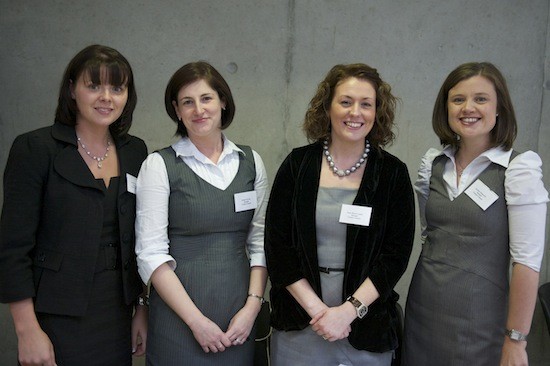 SHOWPEACE Conference in Letterkenny successfully celebrates the work of the PEACE III Programme.
'Peace-building' was the definitive message of the day at the SHOWPEACE Conference, hosted recently by the Donegal CDB Peace & Reconciliation Partnership in Letterkenny Institute of Technology (LyIT), Letterkenny, Co. Donegal.
The conference was attended by a diverse range of the 56 groups that received funding through Phase I of the PEACE III Action Plan, as well as by organisations interested in finding out how they could access Phase II of the Plan, due to begin soon. SHOWPEACE recognised and celebrated the quantity and quality of the work that has already been completed to address racism and sectarianism, both within County Donegal and on a cross-border basis.
Anne Marie Conlon, Secretary of the Donegal County Development Board Peace & Reconciliation Partnership Board, said: "We would like to thank everyone who came together to make the SHOWPEACE Conference such a great success.   Many of the organisations that received funding from Phase I, such as Newtowncunningham Inter-church Housing Association and Fort Dunree Remembrance Project, used the day effectively to highlight the 'best practice' work they have been doing and to showcase the output of their projects over the past 18 months.  The overall objective of the PEACE III Programme is to challenge attitudes and to support mediation. Our vision is to make Donegal a county where sectarianism and racism no longer exist.  It's an ambitious aspiration and that's exactly what a vision should be. Events such as SHOWPEACE are essential in enabling us to disseminate this message."
The event was compered by Councillor Dessie Larkin and keynote speaker, Denis Bradley, delivered a compelling speech encouraging people not to hide from the past.
Presentations were also made by representatives from a variety projects funded under Phase I of the PEACE III Action Plan, including Anna Murray from the Peace & Reconciliation Group, who talked about the '9,000 years on an island' project delivered in partnership with the Donegal Education Centre.  Sarah Thompson from Donegal County Council spoke about the One Donegal Initiative, informing delegates that the project's message is that Donegal is a county where we embrace, celebrate and respect diversity.   Avril Sweeney from the Donegal County Childcare Committee showcased the organisation's innovative children's education programme, which originated from a need being identified for a programme to encourage a sense of belonging in early childhood.
In the afternoon, staff of the Donegal Peace & Reconciliation Partnership informed delegates how to access the funding being made available under Phase II of the PEACE III Programme which is due to begin shortly.  This included a workshop on how to make a funding application to the Cross-community Cross-border Grants programme which is currently accepting applications up to 24 June 2011.  For further information on this grants programme delegates were invited to contact the PEACE III Office in Donegal County Council at 074 91 72232.
The event featured 'Live Learning' on the day, an innovative approach which saw feedback gathered and broadcast continuously throughout SHOWPEACE, both online and projected on screens at the conference. Delegates used Twitter to make contributions on their experiences, and staff were on hand to gather and upload feedback which updated live on the website and on screen.  This feedback can be viewed by searching for @showpeace2011 on Twitter.
This project has been supported by the European Union's PEACE III Programme, managed for the Special EU Programmes Body by Donegal County Council.
Tags: