The plan for Letterkenny to get its own airport is about to take to the skies again.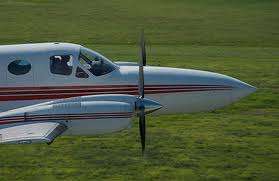 Letterkenny Town Council has heard how Stevenson's Airfield on the outskirts of the town has the capacity to bring in hunderds of flights and thousands of euro in revenue each year.
But for that to happen, the airstrip needs an Irish Aviation Authority license, and that will not be achieved without council support.
Since October of last year, the Stevenson Family and Operations Manager Charmaine Hughes have been working towards improving the facility.
Council members were told runway improvements have been made and drainage work is being done, with €70,000 already spent and plans to invest further within the airstrip.
However, Ms Hughes said there is work needed outside the airstrip, particularly in terms of the access road which is in a very poor condition.
She also wants the public water extended to the perimeter of the facility, which would then allow for a cafe and new toilet facilities to be developed.
Councillors were also told that the Stevenson family are seeking to retain an unauthorised hanger which was erected by previous users of the airstrip, and they are asking the council to waive planning and development charges.
Having made her case to the town council this week, Ms Hughes must now go to Lifford to address councillors there.
Ends