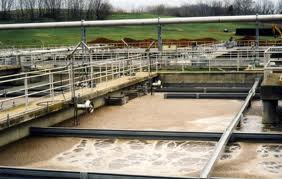 HALF of all water in the Donegal mains system leaks away due to poor infrastructure, TD Pearse Doherty revealed today.
Speaking today during a Sinn Fein private members debate on the government's proposed introduction of water tax, the Sinn Fein TD for Donegal South West said that water taxes "will push many families over the edge".
And the TD hit out at Government claims the move would conserve water – saying repairing the systems would do just that!
"Minister Hogan says that the main purpose of his proposed water tax is to conserve water. A more effective way of achieving this end would be to invest in repairing the existing water system.
"In my own county 50% of water is lost in the system before it reaches the domestic household. Meters and charges will do nothing to limit this massive loss," he warned.
The party finance spokesman insisted: "Of course the proposed water tax has nothing to do with environmental sustainability. It is a crude revenue raising measure demanded by the EU/IMF under the terms of the austerity deal. And like all regressive forms of taxation it will hit low and middle income earners hardest.
"These are the same people who are suffering rising inflation, rising interest rates, rising unemployment and for those lucky to retain their jobs, lower wages.
"The economic cost of such charges is obvious. Consumer spending will be further reduced as people have less disposable income. In turn more private sector jobs will be lost.
"And for those already living close to the poverty line, a further tax will push them over the edge.
"The introduction of a water tax makes no economic, social or environmental sense. It is a bad idea and should be opposed. Unfortunately, as with so many other areas of government policy, this Government seems intent on heaping further hardship on ordinary people across the country."
Tags: