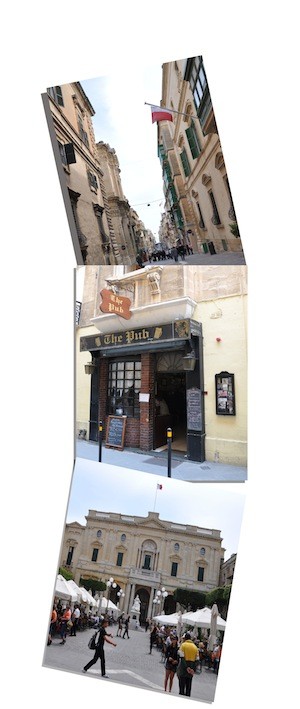 IF THERE WAS AN AWARD FOR A HOLIDAY ISLAND THEN MALTA WOULD TAKE FIRST PLACE. DONEGALDAILY'S TIM HEDGLEY REPORTS…..
The Phoenicians were the founders of Malta and from then they have been invaded by the Carthaginians and Romans. During this time, the Romans, made Malta famous for textiles.
In 60 A.D., St Paul was shipwrecked on the island and as a result converted the local people to Christianity. The Arabs then took Malta for over 200 years and then that was followed by a Norman takeover in 1090.
Malta was then faced with feudal times until the Knights of St John, who were thrown out of Rhodes, were given Malta as their new home. They were to call themselves The Knights of Malta. A short time later the Turks attempted an invasion on Malta which was known as The Great Siege and it was during this time great fortified cities were built to protect the islands. 1798 saw Napoleon take over the island and the Knights fled.
This caused the Maltese to revolt against the French using British assistance. The British then took over Malta and turned it into a Naval base. During world war two Malta took a pounding and the island was left in pieces, and as a result of this Malta was awarded the George Cross for civilian bravery, Britain's highest award.
In 1964, after 100 years of British rule, the British were kicked out and the islands were granted independence and eventually became a Republic in 1974.
Since becoming independent Malta has thrived with its main source of income coming from tourism and that's where you come in. You have to visit.
I am sorry for the history lesson but its only after reading all this information you soon discover why this wonderful little island has so much history, culture and diversity and its all waiting to be discovered.
Close your eyes and listen to the language and you would think you were in a Muslim country, open them and look at the people and architecture and you would think you were in Italy and England.
Try doing something on a Sunday or seek a divorce and you soon realise this country is nearly 90% catholic.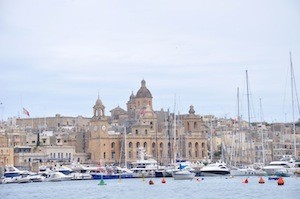 With Mass times being 0500, 0600, 0700, 0800 and 0900 everyday, not just Sundays, you soon realise what devotion is!
When it comes to Catholicism the Maltese people could teach us a thing or two.
Easyjet have launched a new route from Belfast and that was the reason for my visit.  As usual Easyjet provided a super service, and this time I decided to splurge out a little and try speedy boarding. For the extra Stg£10 speedy boarding does give you an advantage as it makes a seamless transfer onto the plane much easier.
If you are in a party it means you can sit together and it negates the shoving that generally goes on at the front of a boarding queue. If you haven't tried it give it a shot the next time you fly easyjet.
On arrival 3.5 hours later in Malta, I transferred to the George Hotel, St Julian's. The George is a boutique hotel which offers a calm oasis dedicated to style, relaxation and everything that makes hotel life pleasurable.
Located perfectly, St Julian's is about 20 minutes from Valetta airport. The hotel is well situated for public transport, beaches, dive schools, restaurants, casinos and nightlife. If you are not feeling that athletic, you can laze by the hotel's rooftop "sky lounge", where you can soak up the rays or dip your toes in the swimming pool.
Free wifi is available at the bar downstairs and for use in your room there is a small charge. Check out the superb breakfast!
Valletta, Malta's capital and a UNESCO World Heritage City, is nothing short of an open-air museum. It is a living experience of Baroque architecture, a monument donated by the Knights of St John nearly five centuries ago.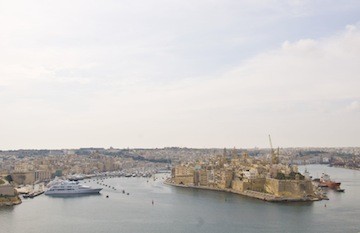 Throughout the years, Valletta has welcomed Emperors, Heads of State, artists and poets and is now the permanent seat of the Maltese government. Dotted with quaint cafés and wine bars, the city is today one of Malta's main tourist attractions, hosting among others, the majestic St John's Pro-Cathedral, the imposing bastions and a treasure of priceless paintings.
Valetta also provides a stunning snapshot of Malta's Grand Harbour, which is clearly the most beautiful in the Mediterranean.
St. John's Cathedral & Museum is a must, built between 1573 and 1577 during the reign of Grand Master Jean de la Cassiere, the church interior is a baroque work of art.  The most priced works of art within the Cathedral are Caravaggio's Beheading of St. John and the St. Jerome.
Also worthy of a visit is the Grand Master's Palace, today the seat of the President of the Republic of Malta which also houses the Parliament, a few streets away is the Casa Rocca Piccola (www.casaroccapiccola.com) still privately owned and a much loved family home of NICHOLAS 9th Baron of Budach and 9th Marquis de Piro.
Fortunately Nicholas was in residence when I visited and he gave me a very personal insight into his family, dating back to 1668.
Once you meander through the largely untouched rooms you will get an amazing glimpse of the customs and traditions of the Maltese nobility over the last 400 years. An exceptional place to visit. If you want a an audiovisual look at Malta then visit is the "Malta Experience", a sensational compilation of sound and vision which gives an insight into Malta's 7,000 years. Once you have watched this everything falls into place.
Malta has two small islands just off its coast called Gozo and Comino, Gozo is a small but none the less beautiful little sister and very accessible. You can take a taxi or bus to Cirkewwa port for the 25 minute ferry crossing. Foot passengers cost €4.26 return. Gozo is a joy it was to visit, the best way to navigate around this small island is with a private taxi firm.
I used Franks Garage Ltd (www.franksgarageltd.com) they provided a great service, spotless car and some great local knowledge. My driver was able to bring me to places, which would be extremely difficult to get to with the limited public transport available.
When on Gozo there are a number of must see locations, guide books say don't miss the Ggantija Temples, but to be honest whilst they are the oldest freestanding structures in the world and potentially Gozo's single most marketable landmark, I found them not really much to look at, give me Sliabh League.
A trip through Victoria otherwise known as Rabat, has to be on your list, it's been in existence well before the Citadel became the refuge for locals.
Besides being the administrative centre of Gozo it hosts the beautiful Basilica of St. George which was rebuilt in 1693 following an earthquake. Market stalls are set-up daily in the main square and a relaxed air pervades this little town.  When in Independence square, look for a beautiful little shop called Jubilee foods. They are suppliers of Gozitan farmers produce specialties, which are all prepared following family recipes that were passed from one generation to another, in the traditional method. Call in if you can.
If you want to exercise your lungs and lose a pound or two then without exception visit the Citadel.  The Gran Castello in the old capital of Gozo has been the centre of activity since Neolithic Times, it boasts impressive battlements with splendid views around the Island.
The imposing Cathedral dedicated to Santa Marija is (believed to have been built on the site of a Roman temple dedicated to Juno), watches over the quaint remains of the old houses and winding narrow streets that once housed the locals.  Then take a trip through the village of Zebbug to the Qbajjar Salt Pans. The Pans were painstakingly carved out from the natural limestone rock to make collection pits for salt water to evaporate.  Leaving behind it raw, rock salt rich in minerals, so good I brought some home!
As I was in Malta over the Easter period, so as you can imagine there were a lot of religious ceremonies going on.  Good Friday is celebrated in Malta with much reverence and the Maltese turn out in their thousands to visit and pray in seven different churches, as tradition requires. On Good Friday afternoon, some 17 different towns and villages commemorate the Passion of the Christ by an organized and very solemn procession of statues.
For the David Baillie's amongst you then you have to visit Marsaxlokk Fishing village. Nestling in a natural harbour, it is a stunning backdrop for any photo.
Between 9:00am to 4:00pm there is a daily market, this grows massively over the weekend culminating in the grand Sunday market. The harbour is normally filled with traditional boats, so called Luzzu and is home to Malta's largest fishing fleet. This is a must visit, you'll love it.
All in all Malta is a wonderful place to visit, In Malta, you'll explore 7000 years of history yet live passionately in the present.
You'll span the millennia with an astonishing array of things to discover. And wherever you go, the Islands' scenery and architecture will provide a spectacular backdrop. The colours are striking, honey-coloured stone against the deepest of Mediterranean blues.
The Maltese Islands have been described as one big open-air museum. What makes them unique is that so much of their past is visible today. Delve into the Islands' mysterious prehistory, retrace the footsteps of St Paul or see where the Knights of St John defended Christendom.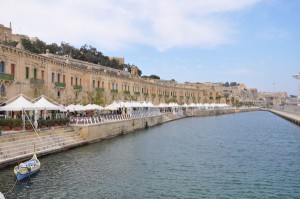 Malta is as much of a holiday as you want to make it and with near year-round sun, you can indulge in outdoor living at its best.
In just 48 hours and a kilometre or two, you can try a new sport, laze on an island cruise and tour the most important historic sites, and still have time to join in the nightlife.  The Islands offer plenty of specialist holidays for those seeking to learn a new skill, discover history or get fit.
If you're interested in sports, they cater as much for the seasoned enthusiast as the casual first-timer. Malta has wellness and spa facilities at the luxury hotels and club resorts.  Sea and land lend themselves to activities from rock-climbing to gentle rambling.
For a tempo and scene change from Malta itself, hop to the sister islands of Gozo and Comino. There, you'll holiday within a holiday and at the most relaxed of Mediterranean paces.
For all inclusive holidays call Mercury Direct on free phone 1800 805 515 or contact Liberty Travel Letterkenny on 074 9188380.
If you want to go it alone then try www.easyjet.com for flights from Belfast of www.ryanair.com for flights from Dublin.
MALTA FAST FACTS:
How to get there:
Flights: Easyjet provides a super service from Belfast to Malta (luga Airport) on Tuesdays and Saturdays. See www.easyjet.com
Ryanair flies direct from Dublin to Malta Luga Airport on Mondays, Tuesdays, Wednesdays, Thursdays and Saturdays See www.ryanair.com
My Hotel in Malta: The George  HoteL, Paceville Avenue, St.Julians, STJ 3013 MALTA, Tel 00356 20111000
============================================
Getting About
By bus: Malta's main bus depot is in Valletta and from here, you can travel to practically every corner of the island. The average bus journey takes 20 minutes. The longest takes 50 minutes.
By sea: Car ferry carries passengers between Malta and Gozo throughout the day. The trip takes 30 minutes. For timetables contact The Gozo Channel Company
By air: Regular helicopter service links Malta International Airport with the heliport  in Xewkija, Gozo.
For information
Tel Malta International Airport on (356) 21 249 600/21 697 800, Website: www.airport.com
Or Tel Air Malta on: (356) 22999884/22999885 Website: www.airmalta.com
Comino: For information on travelling to Comino from Malta and Gozo, contact The Comino Hotel (the only one on the island) on Tel: (356) 21 529 821
=======================
Useful Numbers:
International Code     00
Direct dialling Code (Malta) 356
======================
www.visitmalta.com has a full calendar of events which is definitely worth checking out
================
Malta Tourism Authority
Tel:                  (356) 22 915 000
Website:        www.visitmalta.com
==================
Need a guide in Malta contact Mr Vince Debono
Tags: